ES Short Term Trading 5-11-10
ES Short Term Trading 5-11-10
Here's the
Price Action Support Resistance
levels that I see. With the way the market has acted with all the volatility, they're spaced relatively wide apart ... and should be, as always, taken as "zones" give or take a point or two in this market.
Here's the 30m chart with
S/R
lines in Red and the Cyan dashed lines are the Wkly pivot prices ... Magenta line is semi-significant. Hope this is a helpful map.
Click image for original size
stopped at 1161.50 loss of 2 on 2 es...ugh.. i'll sit and watch for a while. btw TraderF, last 2 days have had a range of about 40 handles and from todays low around 1140, well you can see that 1173 or so would be easy if she wants it! If it goes there i'll bet you see the low 80"s
If the dollar pulls back to 50 day I would think that would be enough to get the market up a bit more into the 73-83 range. You can see the defined moves in dollar line up with drops in the
S&P
. Looks as though its pushing to 87 and on it's way to forming a cup handle pattern. Which if it sets up properly would be a massive trade sending the equity markets tumbling. Just a thought any feed back would be appreciated.
Click image for original size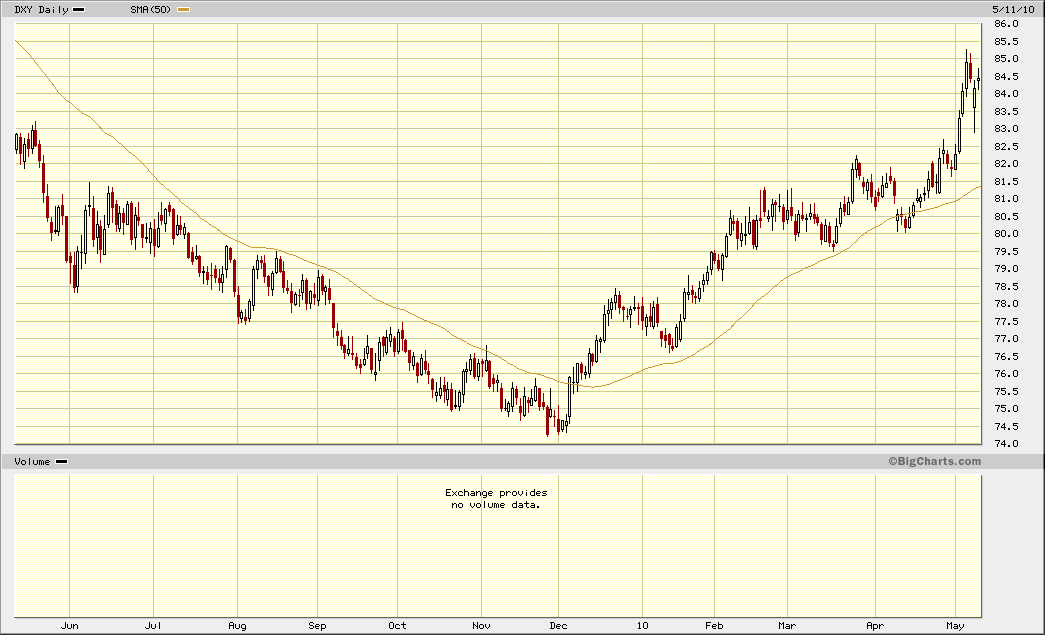 Click image for original size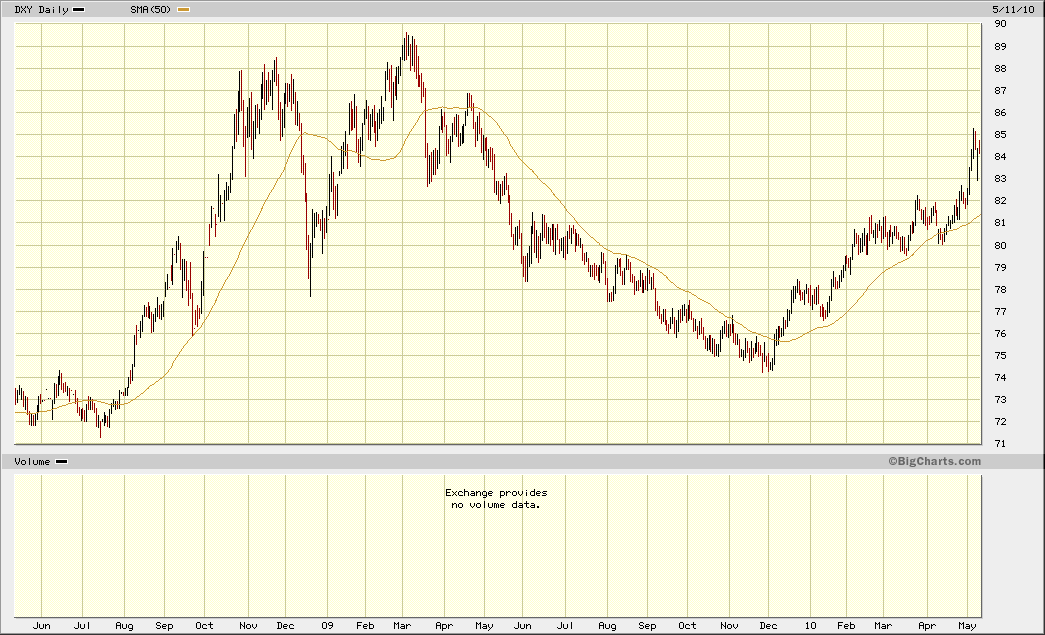 Click image for original size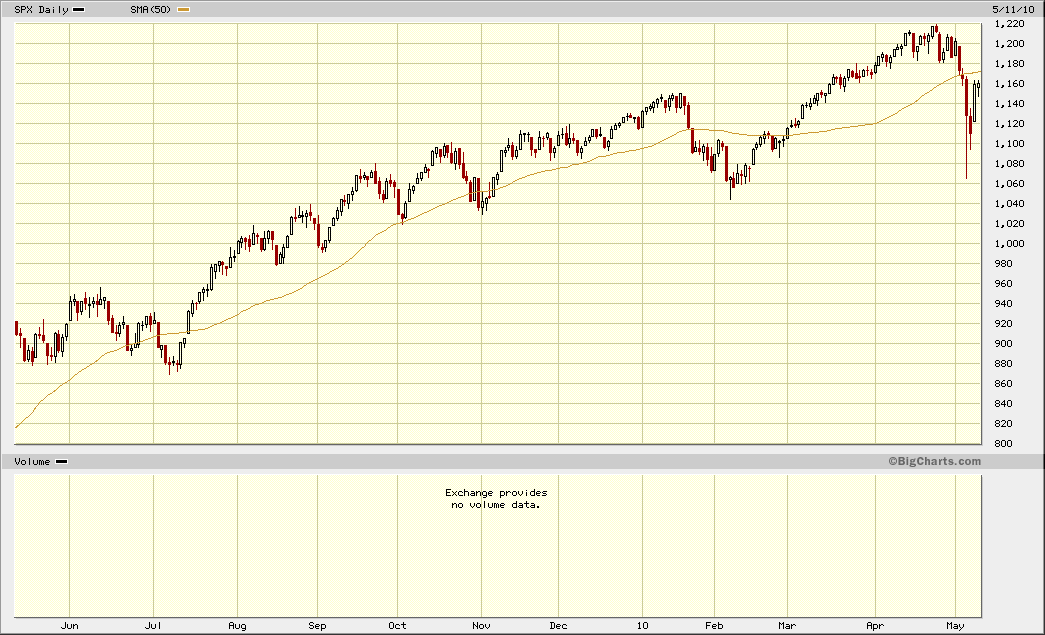 on 63.50 .short.u know where air is....and YD highs..are they just gonna blow thorugh YD high?
they had to travel almost 20 points to break yesterdays high so the odds of coming back to test that where very good.....now if we opened one or two points below yesterdays highs and broke out above then a retest isn't as likely...in other words, a lot of N-R-G was used up to break that high..
57.50 is secondary
low volume
now...
not a great impulsive selling high once again
fwiw, ijoined the party ,short at 1162.50.. looking for 59 and change(the red avg on the 5 minchart...) Still a danger of 74tho!...
Click image for original size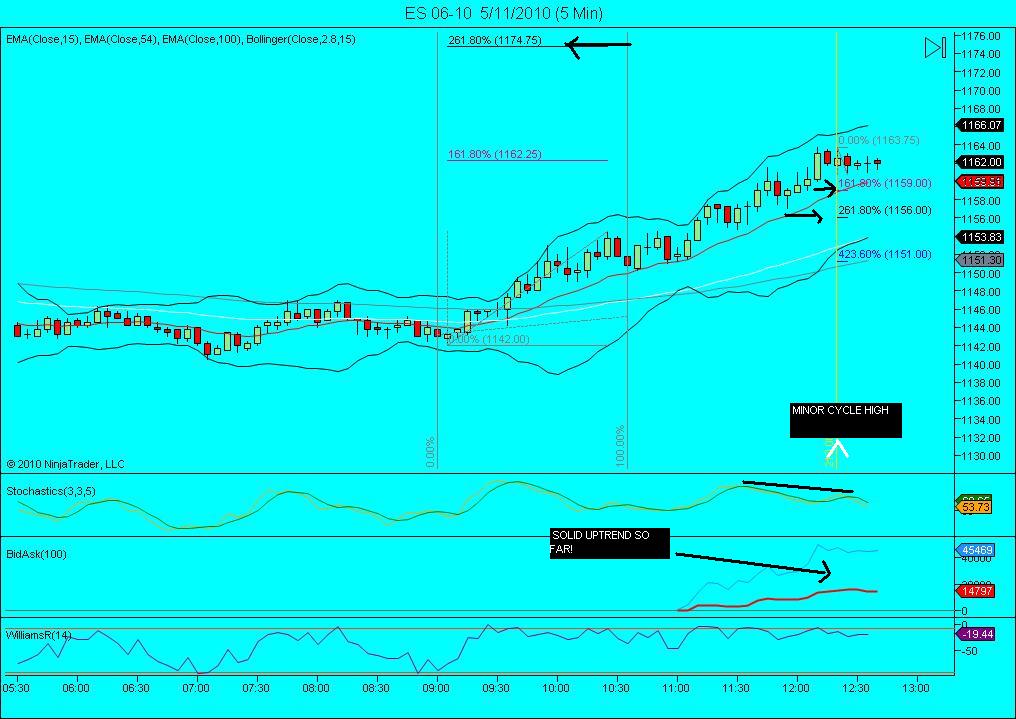 I'm standing aside as they seem to be accepting that high from yesterday...I'd like to see it get below that high before attempting shorts now....

That 70 number isn't that far away...I hope it comes back for ya Kool.....
STOPPED AGAIN .. at 1164.50, loss of 2 on one es.. it looks to me like she wants 1168 and change, 1174 and change and maybe even my 1183!..Time will tell
well, if there is going to be any chance for the shorts, it's going to have to happen here in the 1166 area that i mentioned previously.
But now that I see the
NYAD
climb from -1700 to +1040, I must say that the probability of a significant reversal of such broad market strength is low.
All the leaders (
BAC
,
AAPL
,
GOOG
,
GS
,
IBM
) are participating in this rally. No shorting for me today, too much market strength.
short 64.75 looking for a test of th eprevious 30 minute bars low....it will happen it's just a question of from how far up will it happen
Originally posted by redsixspeed



Originally posted by feng456

followed my plan to the letter



==================================================================
Hey feng;

Record your trade from time to time. Call the trade as you
see it setting up, record what you say then go back later
listen to what you did right. This may be a good teacher...

You might also want to record what you're up to in the
Trading Journals
section of the site. Create a new topic for yourself and post what you're up to and when you didn't follow your plan.