ES Tues 9-20-11
I think we need to start Tuesdays thread on the lighter side.
Me and my shed !!!!! Click on the image to view in "normal" size..
Click image for original size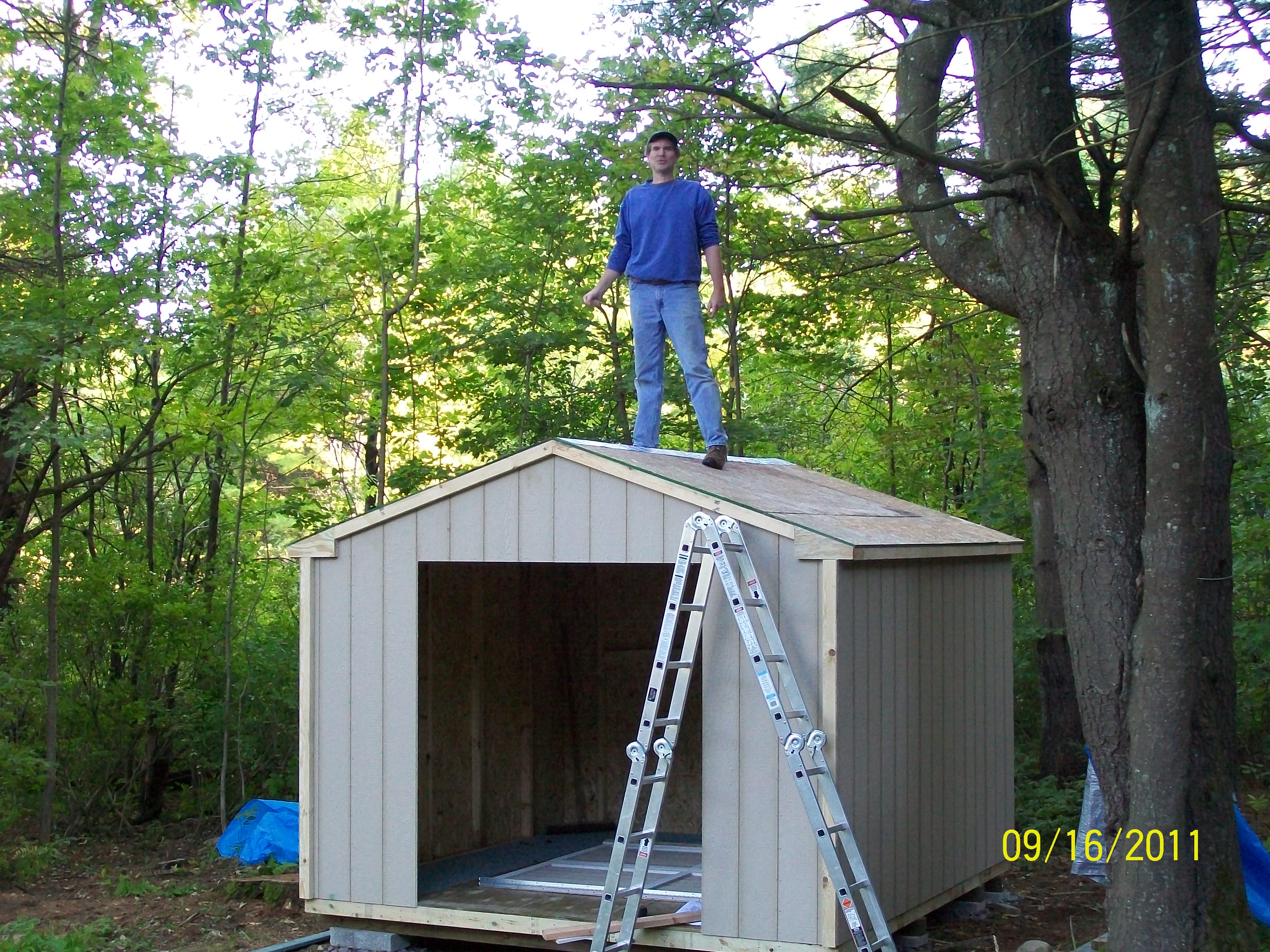 got hit @700, oh well.. that's what happens when you screw around.. 1208 is still a buy for me..
Originally posted by tradezilla

Am I the only one trading?? What is everyone thinking????

Tradzilla,
1. This Forum does not lend itself to scalping posts, as we have to refresh to read the latest entries. As I mentioned, you may be better served with MSN or Skype room, your audience would appreciate and will follow your trades easier.
2. I am not sure if anyone here trades Russell, as I have not seen any posts, except yours, lately
3. I have counted 17 your posts in an hour (lunch hour). I do not think anyone here trades that often (or reads that often).
Perhaps...but maybe traders at this Forum are less interested in scalping than you are, as your reply rate indicates. It is also impossible to track your calls in a timely fasion, due to the setup of this Forum - there is no instant indication of posts.
I'm trying to give market analysis in real time and was hoping to hear others do it.. We all know where the levels are but its reading price around those levels that results in good trade decisions..
as i mentioned yesterday, a trade journal might be the best place to post your trades (and btw you have a trading journal section here at mypivots you can use ! )
This consolidation is all happening ABOVE fridays consolidation...I'm certainly not gonna tell anyone what to do but i would be real careful about fading that 14 - 16 area I mentioned this morning....
We seem to be accepting price up here based on time and the fact that we can't really sell off...so any
fades
will be much harder....the smarter traders will stay nimble and be able to ride the long side on a valid break out...I'm staying out of this for the rest of today..
Nice trade earlier Lisa!! I agree that Russel trades don't belong in our
ES
thread....hard enough to watch and trade one market...
I can usually call market direction very accurately, but I get stopped out plenty if my entries are not timed right or at a good enough location.. When that happens, it doesn't matter how big your stops are.. reading price and timing your entries is the hard part and its the part that keeps you in the trades and make the $$...
Bruce;
If you build again let me know, you can use the guys that built my building ... we even made a video: