ES Tues 9-20-11
I think we need to start Tuesdays thread on the lighter side.
Me and my shed !!!!! Click on the image to view in "normal" size..
Click image for original size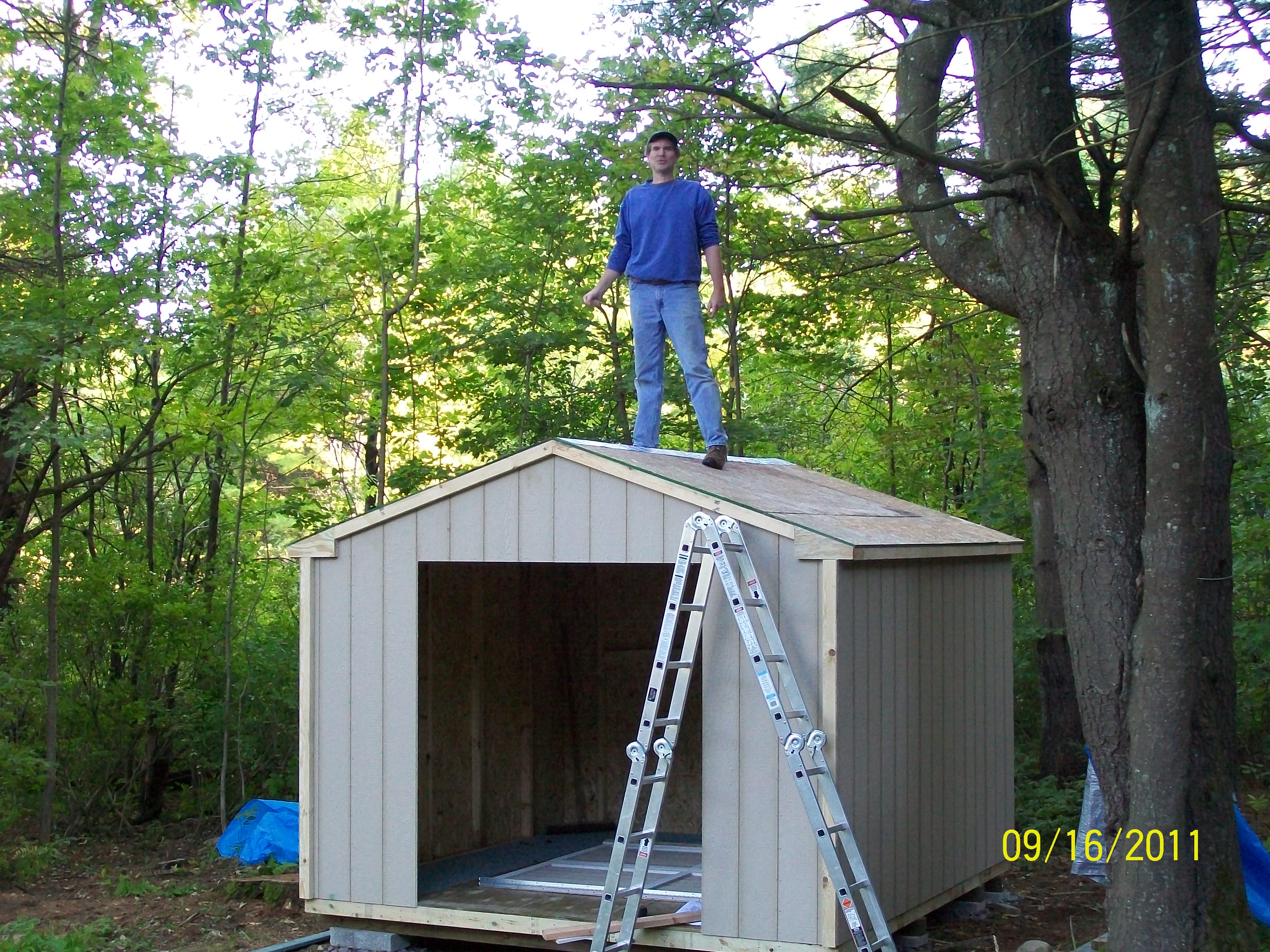 I'm not rubbing it in Jack but if you knew some of the levels we watch here then there is a good chance you probably wouldn't have bought at the 08.50....Obviously I'm making a point here....the traders that have been here a while would be trying to buy in this
low volume
zone of 05 - 06.25....with
price action
or order flow
This time of day is not my specialty nor is buying the market in general but I wish those buying ( including yourself jack) the best of sucess with the trade
When a trade like this fails ( and I hope it doesn't) then the only other trade that I like is to get long somewhere below the 05 area ( prefereably near 03.75 or lower ) and trade for the retest of that 05 - 06.25 from below...everyone waiting on Bonds to go off
guess this is the news coming

Thanks Bruce for the input, I do hear
low volume
mentioned a lot here and I'd like to see how you all use it.. I always welcome constructive criticism when it comes to trading.. My method is always some all the time..
This is the ultimate
single print
and always amazes me....here is a chart where the breakout formed this morning...note how bar "C" cannot get back to touch the Bar "A" high....for newbies please notice how this is the same thing as
single prints
on the 30 minute time frame or my concept of
air pockets
...same thing.......so this is THEE key spot where the buyers really moved it up
amazing...keep this in mind the next time you see singles on the bigger time frame
Click image for original size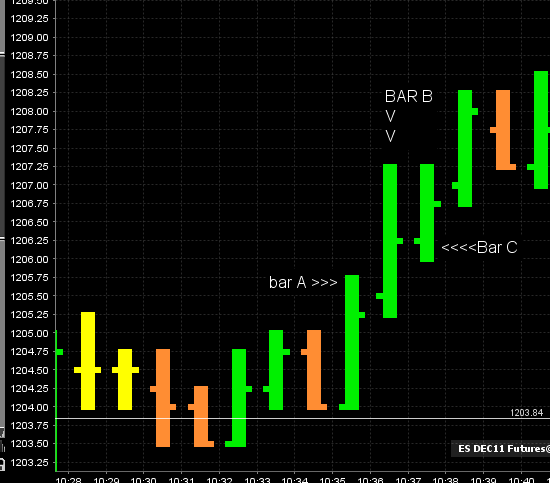 long at 02.50. a bit late but very small...looking for 05 retest...will not
add
as so much pressure is built up
no overlap at 05 on that way down..go fill it in traders!!
out at 04.50..breaking rules but still think 05 is coming...that is the theory...
low volume
that gets broken gets tested!
Bruce;
If you build again let me know, you can use the guys that built my building ... we even made a video: