ES Tues 9-20-11
I think we need to start Tuesdays thread on the lighter side.
Me and my shed !!!!! Click on the image to view in "normal" size..
Click image for original size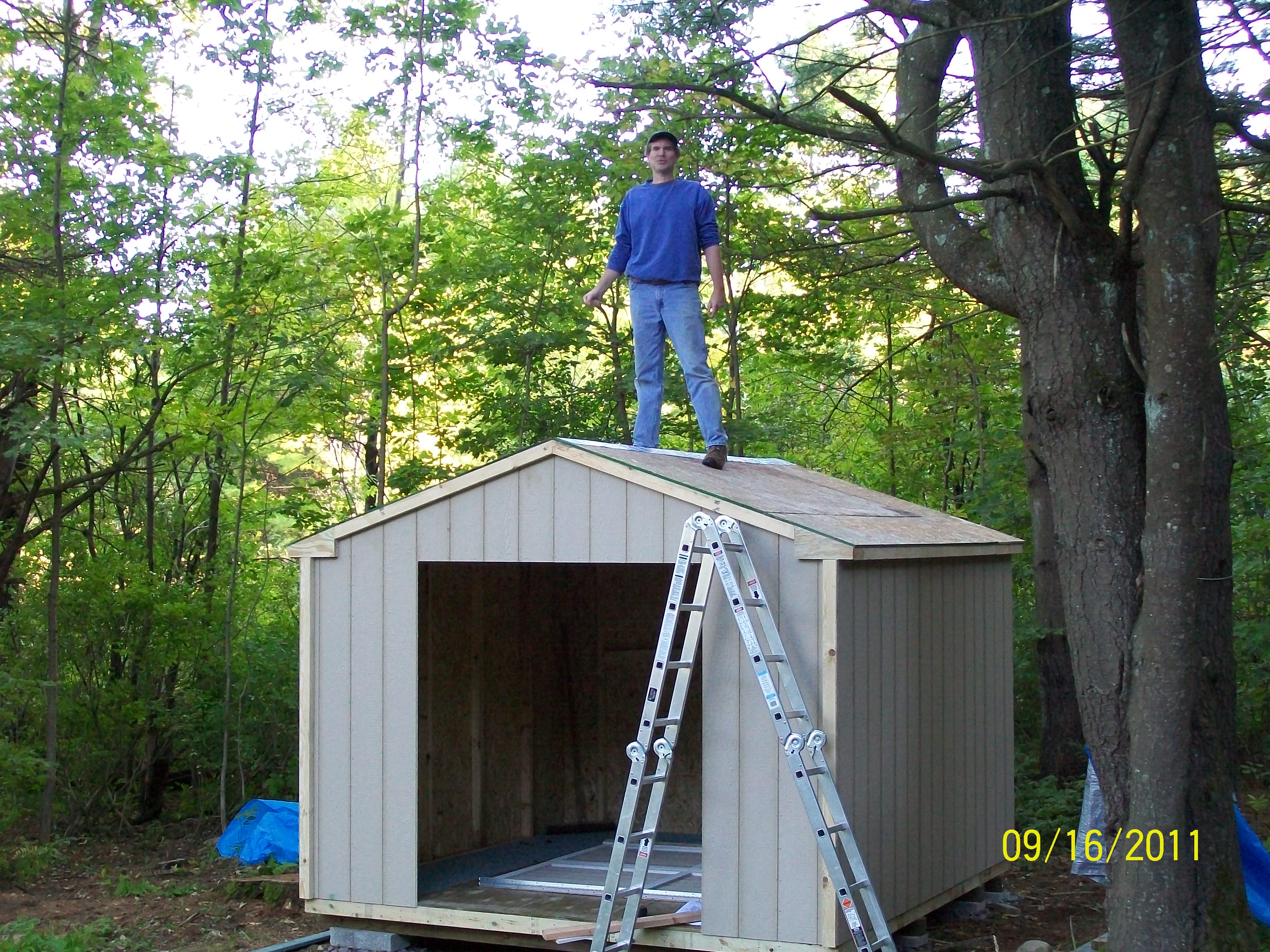 Thanks Lisa...I don't know the symbol but will try to find it...
This kind of trading right now is no tough because you have to realize that eventually one side will give up and the big move will happen...unless of course you are a great breakout trader...which I am certainly not...I'd be curious to hear how most are trying to trade the
ES
right now....raining here..so no shed and no trading ....
Looks like I'll get hit.. If not, will scale
[email protected]
, 11.50&13.50 but its not looking good
Speaking of big moves, IMF, ECB and key Eurozone contries were in conference with Greece all day. I have not heard any news on my channel, but the market maybe heard through Tweeets or Bloomberg. Maybe we see now the statement of Greek default. I am standing down, until I hear the news
Bruce;
If you build again let me know, you can use the guys that built my building ... we even made a video: