ES key numbers for 3-30-11
ES key numbers for 3-30-11
1300 - 1301.25 *** this is Tuesdays low and an area we have been watching recently that held. Volume spike at 1301.25 today.
1305.75 - 1307.00 - *****This is the
value area low
and a volume area that was created today. Also a
Low volume
area and some rejected that area quickly today. The opening range is in here too from Tuesday. Standard pivot formula S1 is in here.
1310.75 - 1311.75 ******* the big kahuna...we have the
POC
in here, volume spikes, and the standard pivot is in here. We also have a
low volume
area and the market moved away swiftly from the 1311.75. Any good shorts and buying failure will go back to this point. A big magnet that needs to be remembered even if it doesn't fill in on Wednesday. The opening range for the Week is also in this zone.
1315 - 1315.50 - *****This is Monday's High and the 4PM close sits here from Tuesday.
Value area high
is here too.
1320-1322.50 - we have multiple tops here and the R1 level sits up there.....monitor for poor volume and lack of follow through on any breach of that area
There are no 10 a.m reports on Wednesday but a few before 8:30 in the morning. This was some what of a trend today so it should be a better day tomorrow to buy into breaks and sell rallies early in the session. I prefer the sell side but not on declines.
I haven't experienced any correlation between
CD
and
gaps
Bruce.
Originally posted by BruceM

what clue does CD give us on gap opens Lorn?

Originally posted by Lorn

I haven't experienced any correlation between CD and gaps Bruce.



Originally posted by BruceM

what clue does CD give us on gap opens Lorn?




Huge
gap
up above yesterday's range so chances are that the
gap
won't be filled and hopefully we could see a trend day again today.
starting new shorts at 22.25 print....
EXITED
MY
SHORT
AT
1321.00.. plus 3.25 but only had one contract on, otherwise id still be holding the runner for the 1318.50 projection....
Bit of a bullish hidden
divergence
right now in
CD
. Prices fighting with
VWAP
. Need to give it more time to sort itself out.
Click image for original size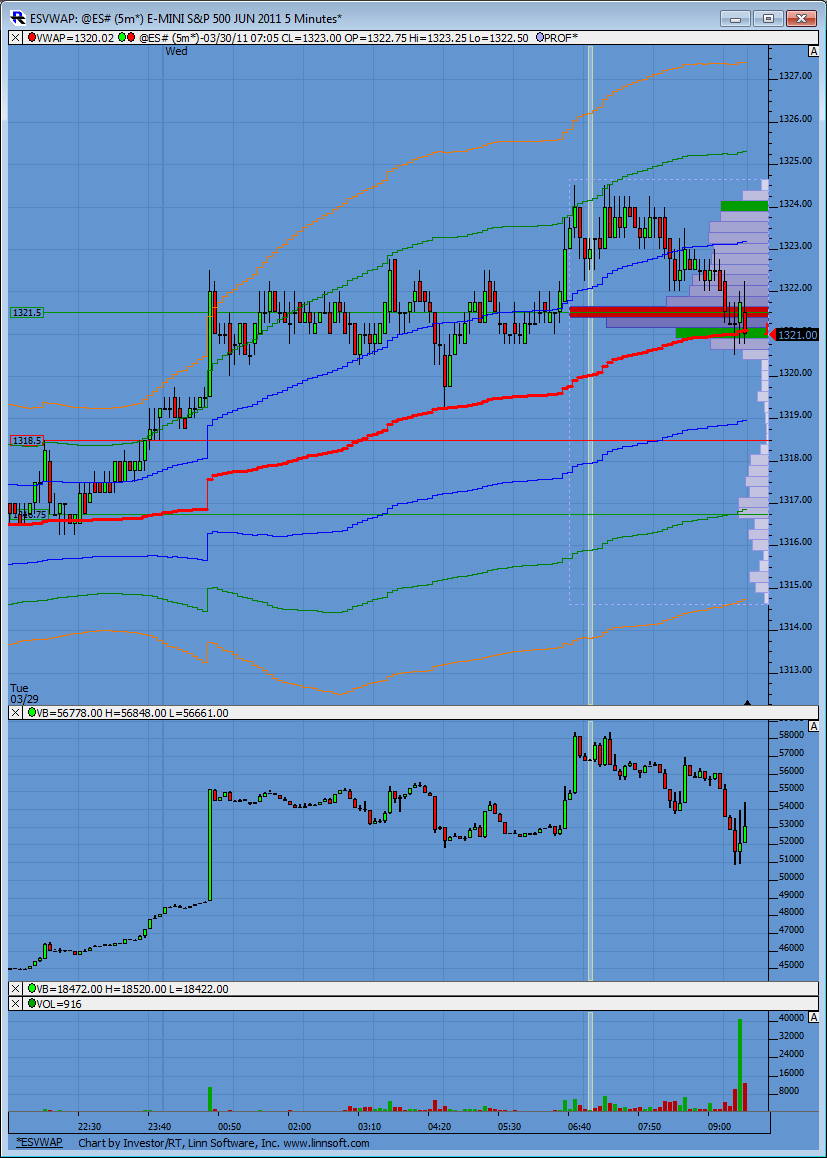 upper sell area is 23.50 but
$ticks
not confirming this latest up probe so far.....I think shorts will win
You can see the upward spike now on
CD
. This to me is saying all the sellers at the open have covered as price couldn't make it down through
VWAP
.
NOW
we should see if the bulls/bears are in charge...
Click image for original size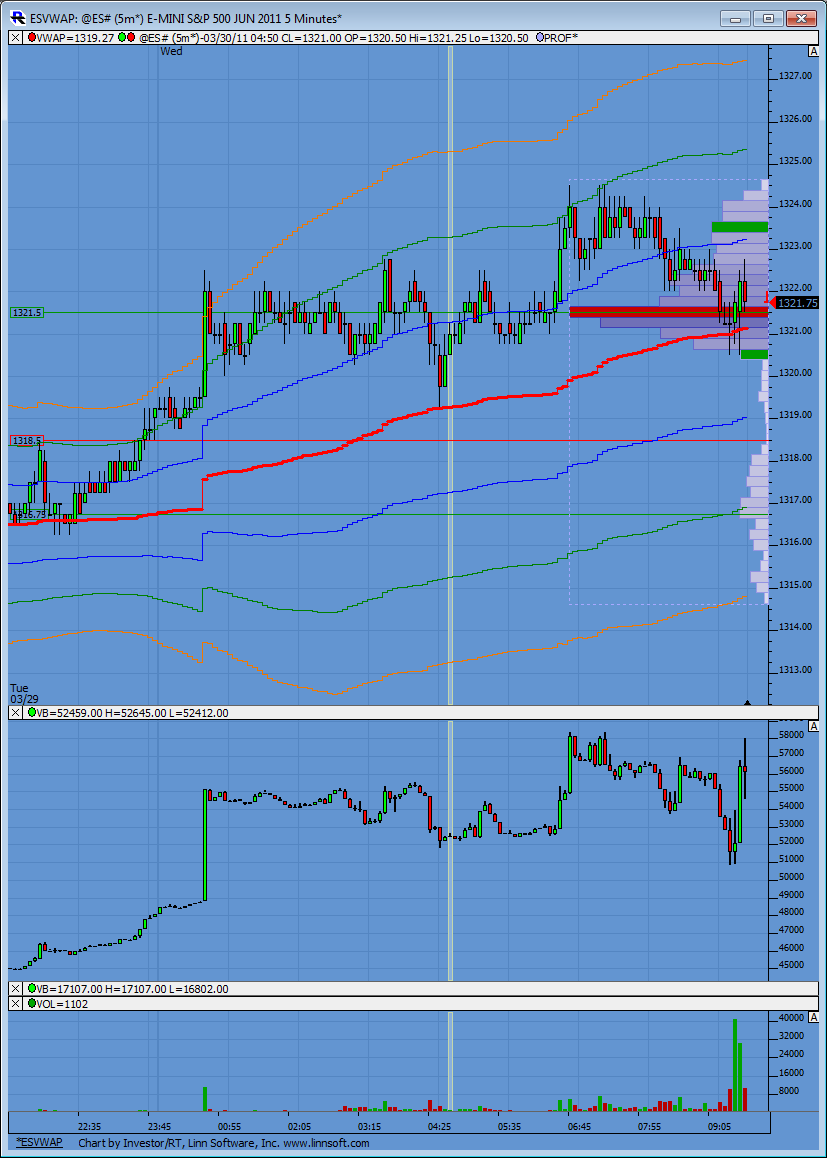 i'll be a seller at 1323.25 if they get there... target of 1318.50 remains unless 1324.50 is touched again
I see it now, Kool. Thanks