CME Euro FX Futures 6E
Red, sorry ,i was already asleep when you posted!.. I haven't had much time to look at it, but the daily chart indicates 1.3826 coming. Cycles are not very clear.... here's a real short term peak (10 min chart).. id be buying anywhere around the lower
prc band
...
Click image for original size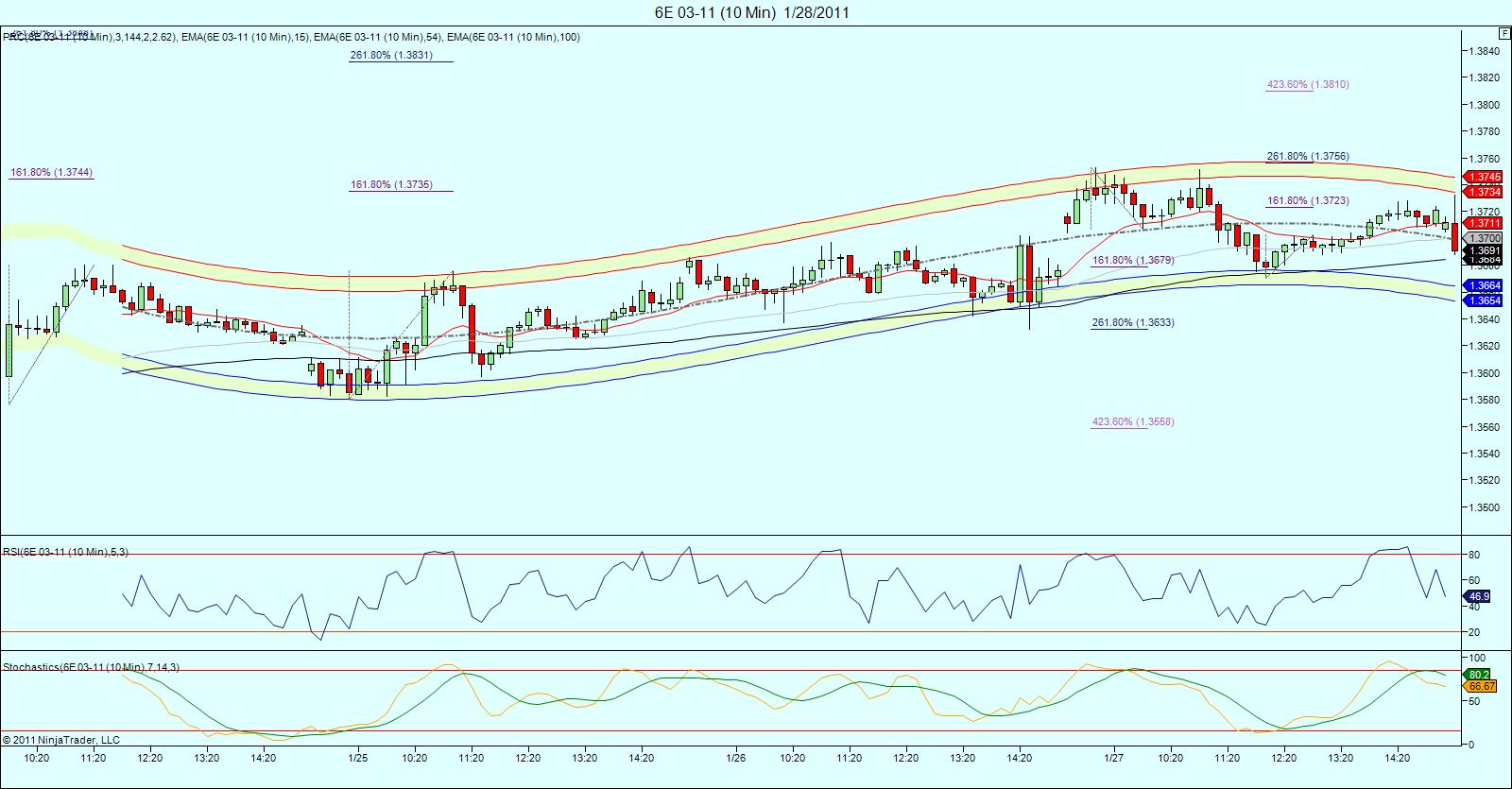 Heres an update with the time element i would be watching thrown in! Good trading Red!!!...
Click image for original size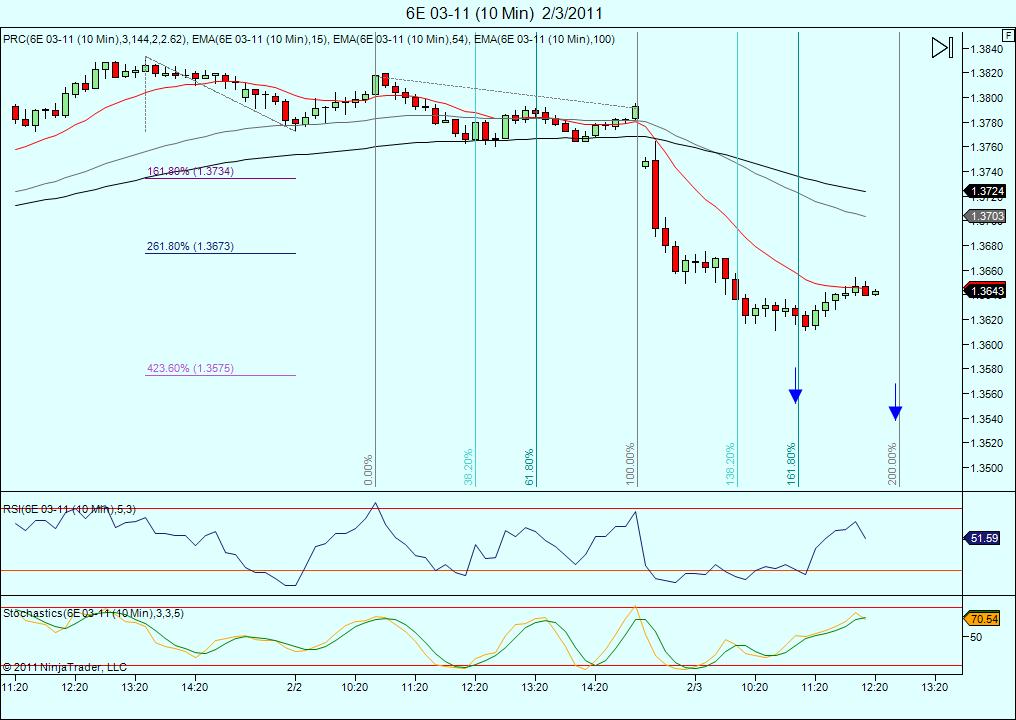 I am looking for a test/break of 1.3600 and then a rally to 1.3730ish level. I would be buying heavy if we
gap
down or trend down Sunday evening. I am long over the weekend a small amount, we closed on my prem. of bollinger bands...
Here's the 3600 test....going long somewhere around here
touched my 1.3564 .. see if it holds
lowest in the spot so far is 3567...I am heavy long avg at 3580.
1min looking bullish, thats a start.
Spike down right near 3600, it ran out of steam it traveled over 30 pips. I've noticed that euro likes to move in 32-35 and 64-70 pip intervals.
At $85 billion/month, it cost
Bernanke
a little over $1 million for each job created last month. Well done, professor.
-Tim Knight