CME Euro FX Futures 6E
Red, sorry ,i was already asleep when you posted!.. I haven't had much time to look at it, but the daily chart indicates 1.3826 coming. Cycles are not very clear.... here's a real short term peak (10 min chart).. id be buying anywhere around the lower
prc band
...
Click image for original size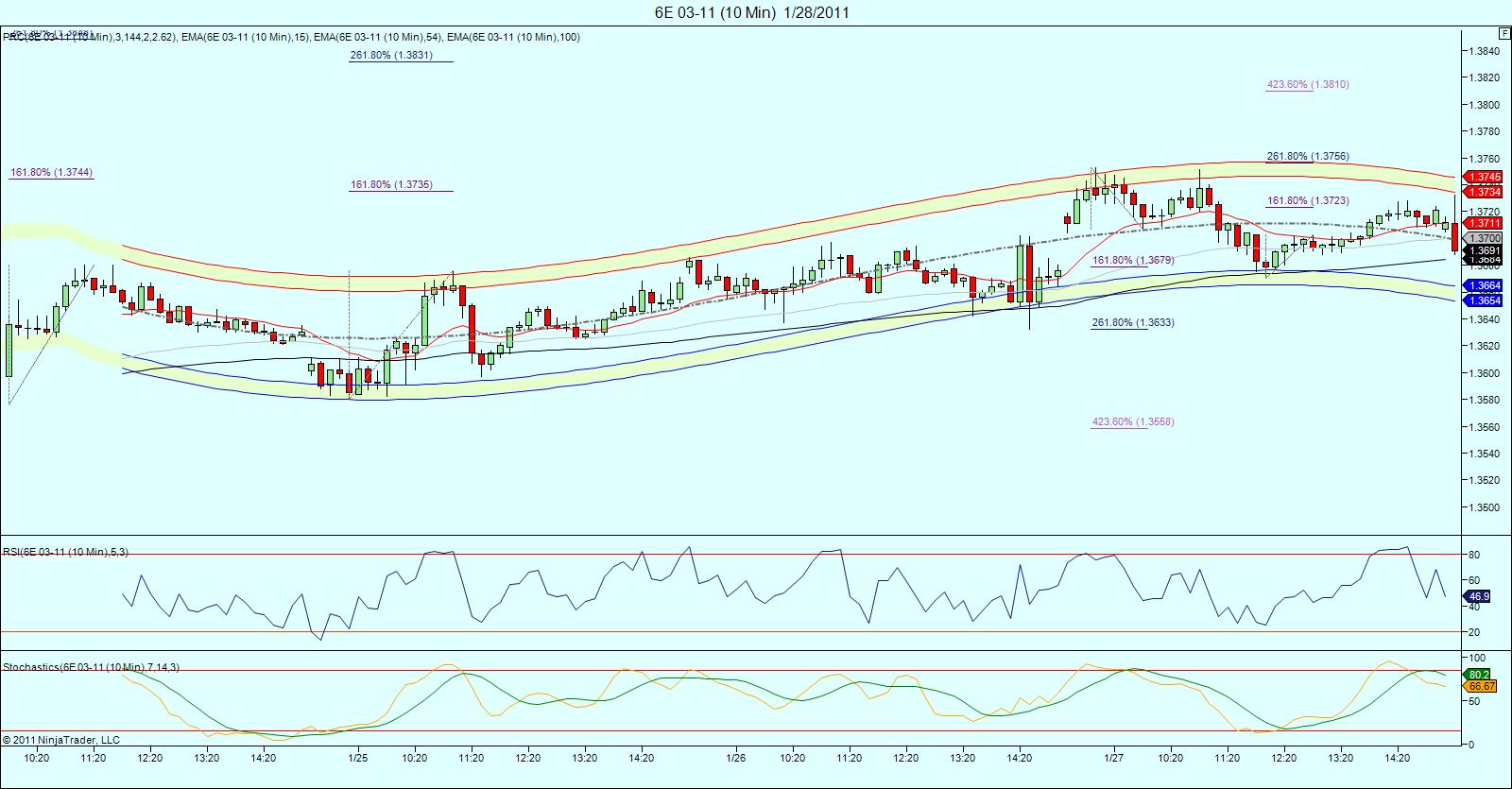 Charter Joe,

What is your exit target on your position? If I could say a clue of it. I am seeing this could go to 3610-3619 and dont see if it breaks that area since that is a hard 50% fib from complete news swing.
Well I thought yesterday that today would be typical friday back and forth action. I am eying 3730ish area I am lighting up as i type @ 3605 +25pips on those.
I don't use fibs. Instead I focus on the average size of swings. Trending days the Euro will pullback and advance almost the same amount. and range bound days it will do false breakouts of about the same amount like we saw pre news release this morning.
well looks like 3605 would have been a nice short.
second touch in that 1.3564 area
I have a mean at 1.3549 / may be my last chance
1.3583 would be a sell scalp imho!
At $85 billion/month, it cost
Bernanke
a little over $1 million for each job created last month. Well done, professor.
-Tim Knight