CME Euro FX Futures 6E
Red, sorry ,i was already asleep when you posted!.. I haven't had much time to look at it, but the daily chart indicates 1.3826 coming. Cycles are not very clear.... here's a real short term peak (10 min chart).. id be buying anywhere around the lower
prc band
...
Click image for original size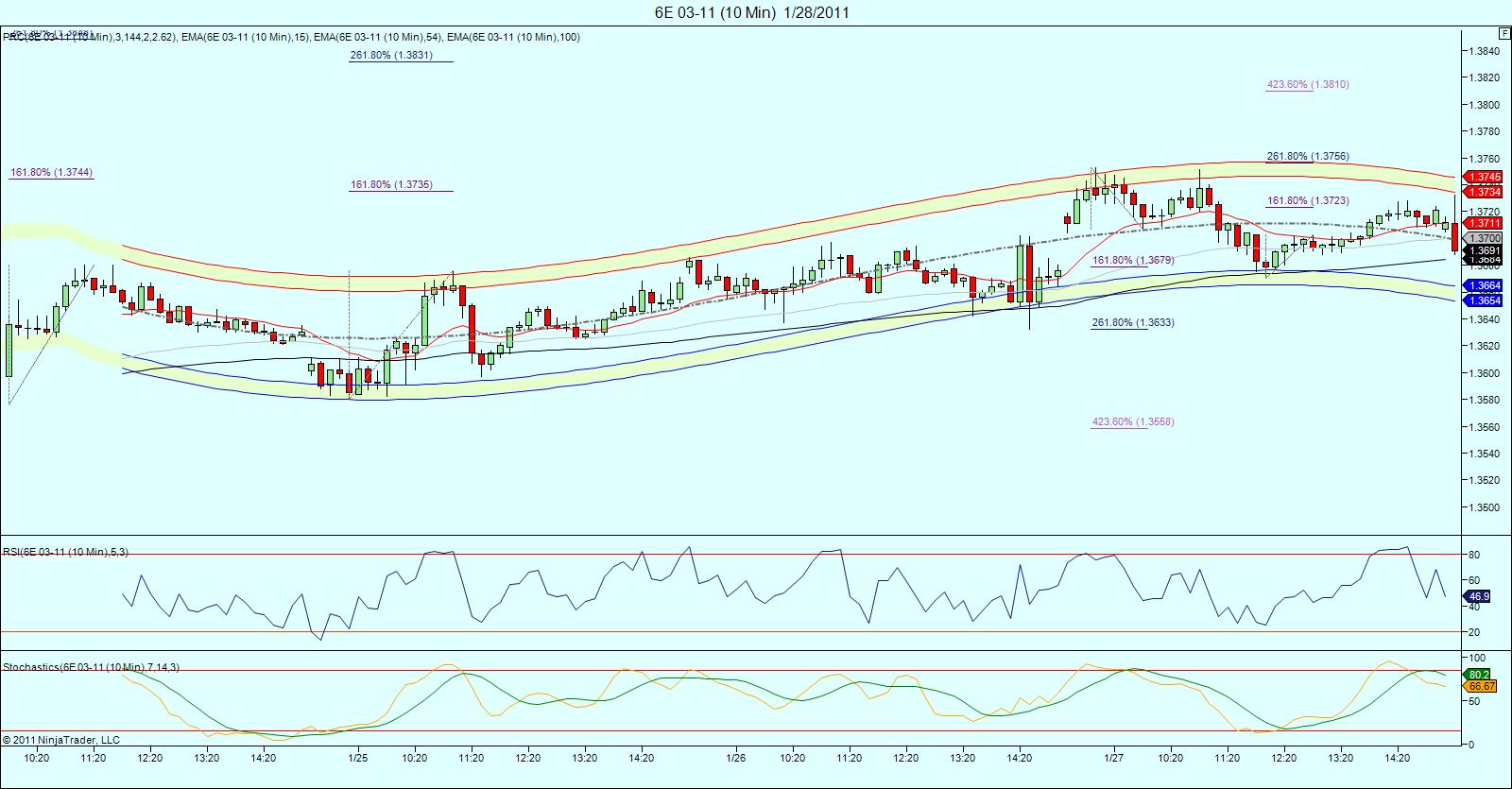 Red / Joe or other... just curious how you break up the trading hours for 6e, between
Globex
session, Europe and US session. and Open / Close...
Curious, as I have spent most of my time following
ES
, so just interested in feedback
on session
times...
Thanks..
Originally posted by Lorn

Red, here is a cumulative delta chart on the 6E set to 30 min time frame. Definitely showing selling pressure but prices not budging.




Click image for original size



==================================================================
Thanks for the chart Lorn .. that 1.3781 is a tough nut
to crack .. 6e is in between a rock and a hard place
right now .. LOL ..
Here's the sessions for FX...

Sydney 5:00pm-2:00am
Tokyo 7:00pm-4:00am
London 3:00am-11:00am
New York 8:00-5:00
Red
Don't know where the 6e bounced, but the spot bounced 3775 thats exact
PP
. A bit of hind sight never hurt fwiw
3730 is S1 should provide a couple low risk scalps
We are below yesterdays 50% mark, so 3765 should be a good short scalp.
A little resistance at the 1min mid line bollinger bands knocking it back down.
At $85 billion/month, it cost
Bernanke
a little over $1 million for each job created last month. Well done, professor.
-Tim Knight