CME Euro FX Futures 6E
Red, sorry ,i was already asleep when you posted!.. I haven't had much time to look at it, but the daily chart indicates 1.3826 coming. Cycles are not very clear.... here's a real short term peak (10 min chart).. id be buying anywhere around the lower
prc band
...
Click image for original size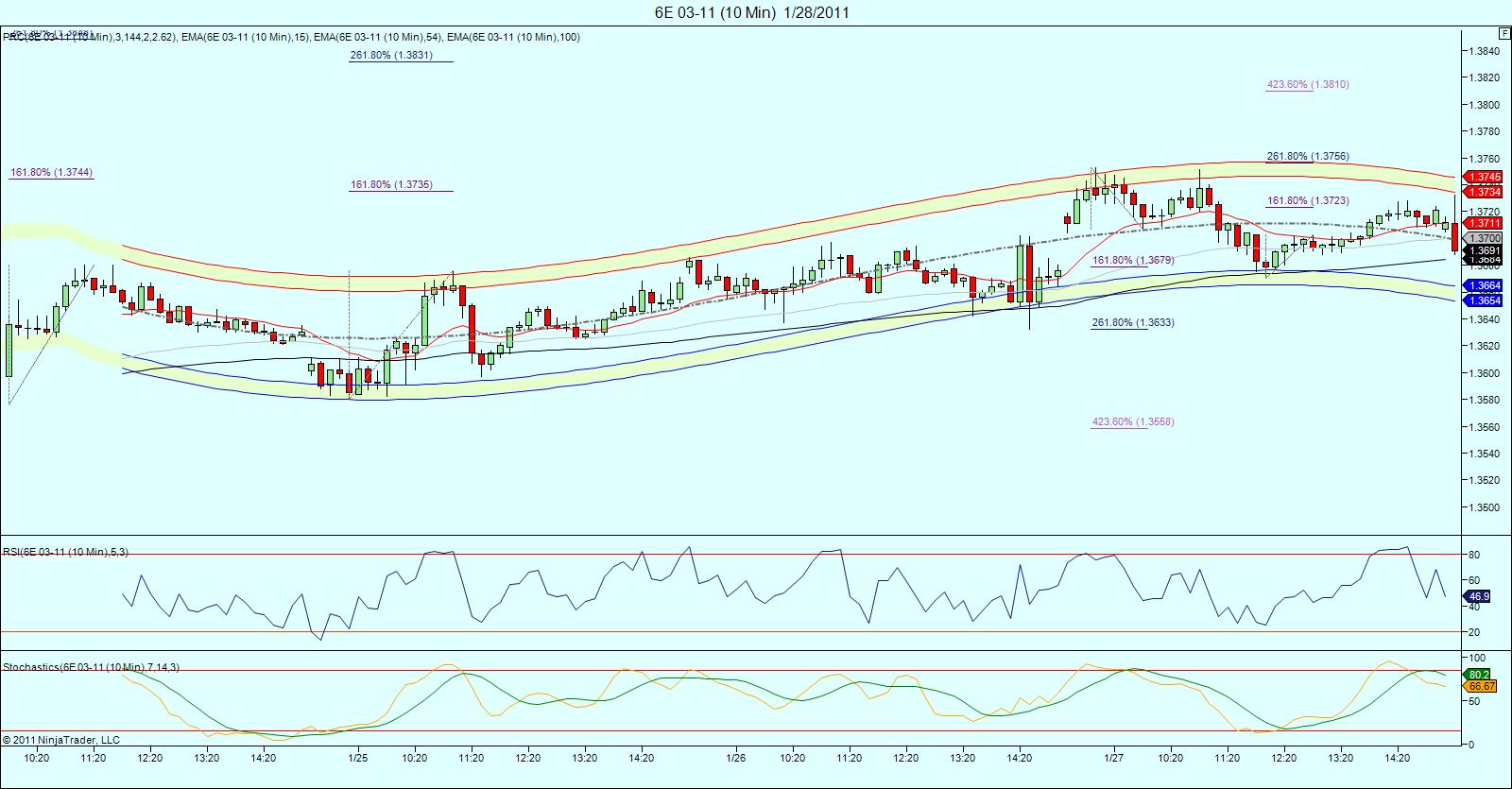 Thanks kool .. when the post was made the trader said they have
a 50
tick
stop below .. so a short long with a 50
tick
stop
I agree with you .. I see pretty good resistance from 1.417 to 1.4181
we'll see how this area plays out
thanks again
6e above the resistance area 1.417/1.4181 .. old resistance new support .. we'll see ..
6e went down and came back up .. on the way up she said april fool..
Above
VWAP
after finding resistance on it multiple times earlier this morning.
Click image for original size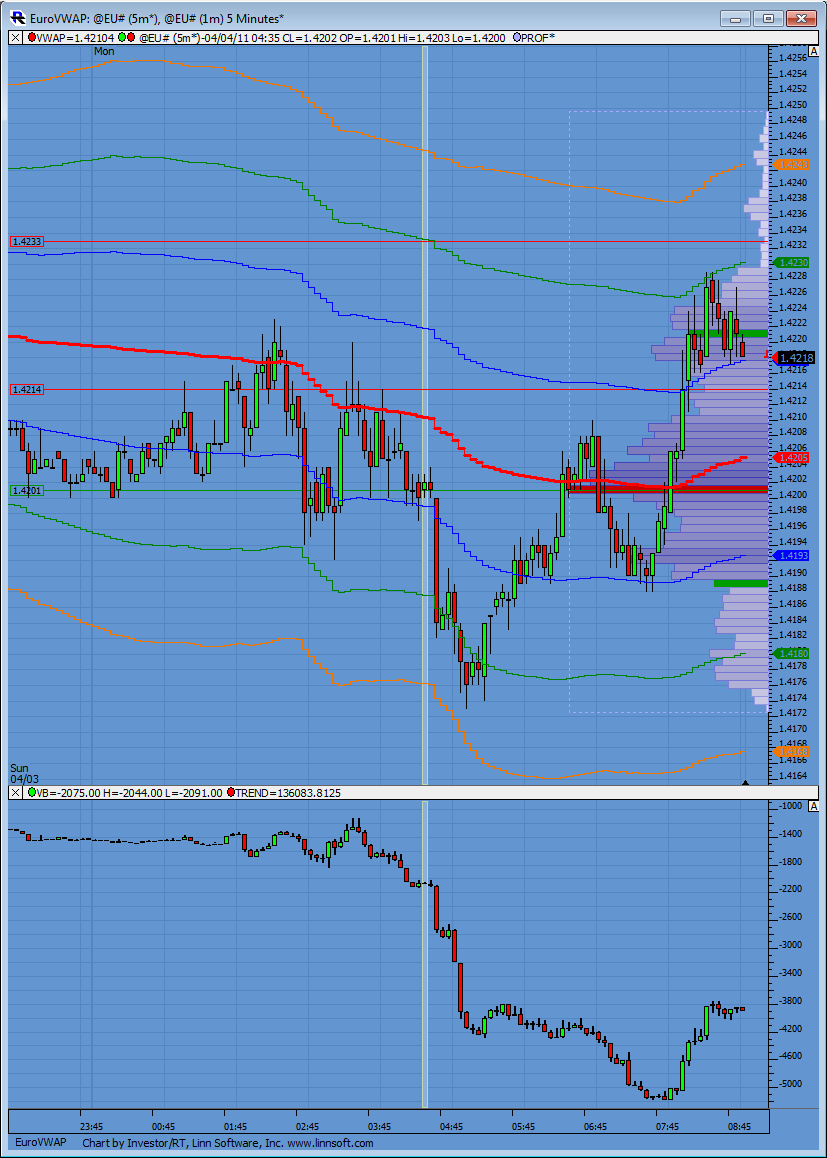 stopped at 1.4184 ...9 pip loss..ugh!
At $85 billion/month, it cost
Bernanke
a little over $1 million for each job created last month. Well done, professor.
-Tim Knight