CME Euro FX Futures 6E
Red, sorry ,i was already asleep when you posted!.. I haven't had much time to look at it, but the daily chart indicates 1.3826 coming. Cycles are not very clear.... here's a real short term peak (10 min chart).. id be buying anywhere around the lower
prc band
...
Click image for original size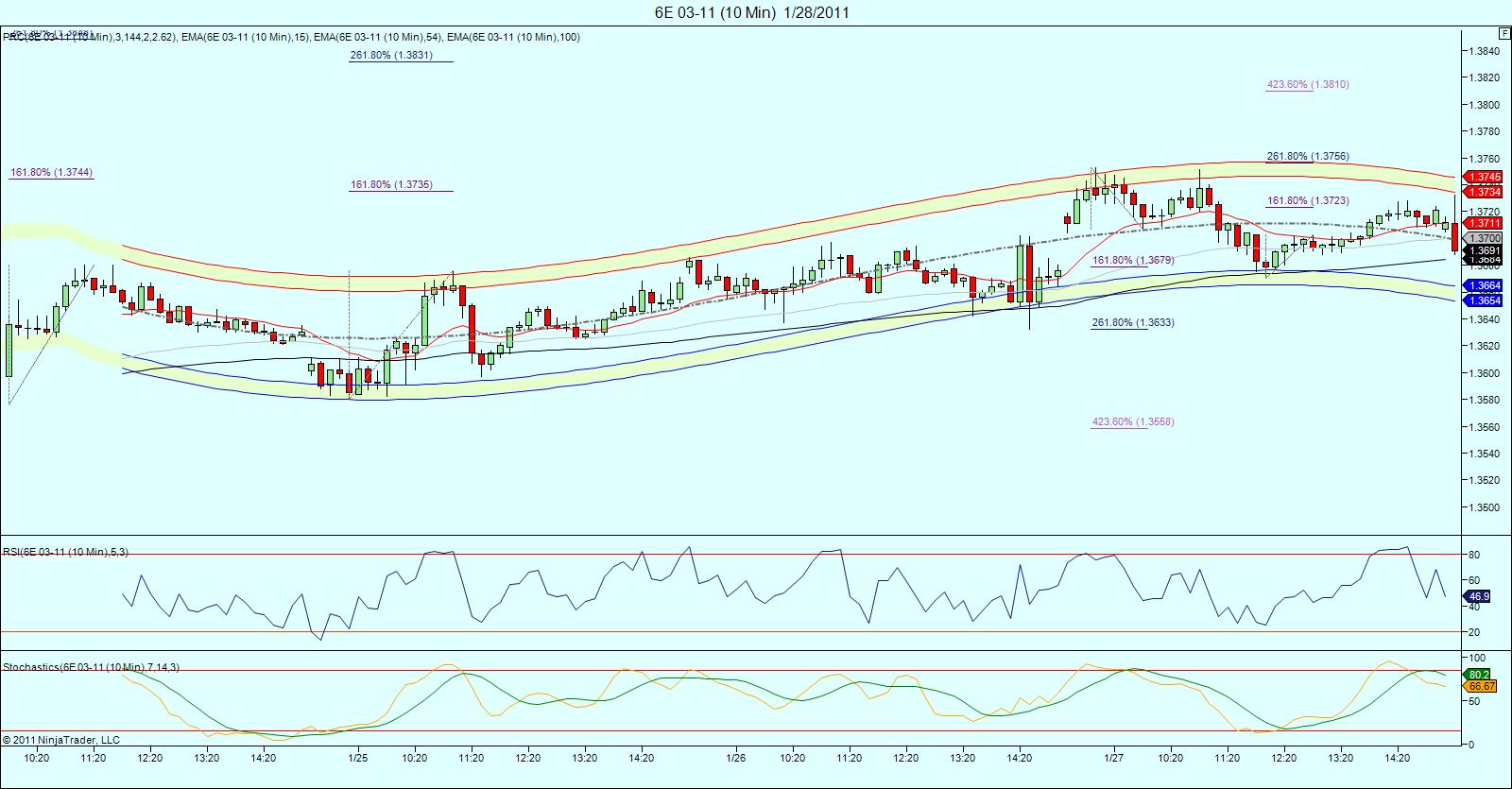 I was looking for a short opportunity above 1.4510 ... at 2:45am et there it was ...
however,
just before 2:45 a candle completely disappeared from my chart ... I said some things I should not have when that happened ... but I could not trust the data or what I was seeing ... so there it is ...
7/7/11
7:45am et EUR Minimum Bid Rate ..
1.50%
1.25%
8:30am et EUR ECB Press Conference
I would say 6e may be in a tight range till the # comes out .. but last time I said that,
"they"
blew me out'a the water
7/10/11 ... 7:00am et ... EUR ECB President Trichet Speaks:

Due to speak, in Aix-en-Provence;
At $85 billion/month, it cost
Bernanke
a little over $1 million for each job created last month. Well done, professor.
-Tim Knight