CME Euro FX Futures 6E
Red, sorry ,i was already asleep when you posted!.. I haven't had much time to look at it, but the daily chart indicates 1.3826 coming. Cycles are not very clear.... here's a real short term peak (10 min chart).. id be buying anywhere around the lower
prc band
...
Click image for original size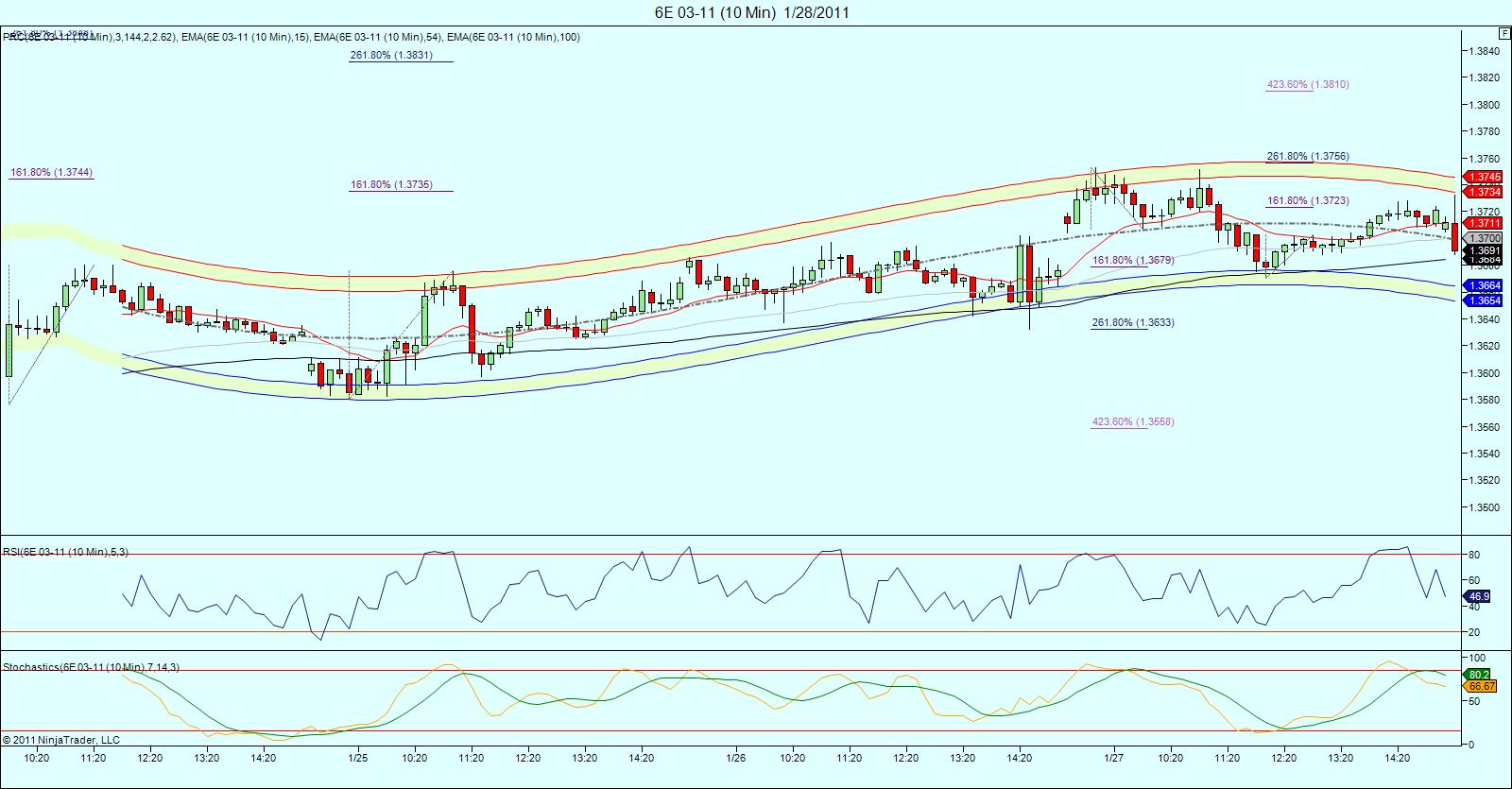 that "bear separating line" got some follow thru tonight
Friday May 6th .. oh my !! ..
backing off that 1.4874 .. see how it plays out ...
I know this is a eur forum, but just went long USDCAD , little double bottom. could go a bit lower but might bounce from here. Might be
DX
up here
from fx factory -->
EUR/
USD
remains in a relatively upbeat trend to the upside. As status quo remains, EUR/
USD
is destined to grasp benefits. The main vehicle of a rise in the Euro is overall Dollar weakness. U.S. Dollar Index made another year low printing as low as a 72.75 intra-day. However a key aspect to look forward is relatively strong resistance level hovering at 1.4900. Upon entering the fore mentioned level, traders took their profits unconditionally in yesterday's trading. In turn, a 1.4900 level will be crucial for the EUR/
USD
to break in order to maintain current rally.
I have 1.4874 as key .. always good to get another view ...
Well here is the session for today. Two things stand out in my mind.
1.
VWAP
support.
2.
CD
pushed down all day.
Conclusion, lots of selling today but prices simply came back to
VWAP
by days end.
Click image for original size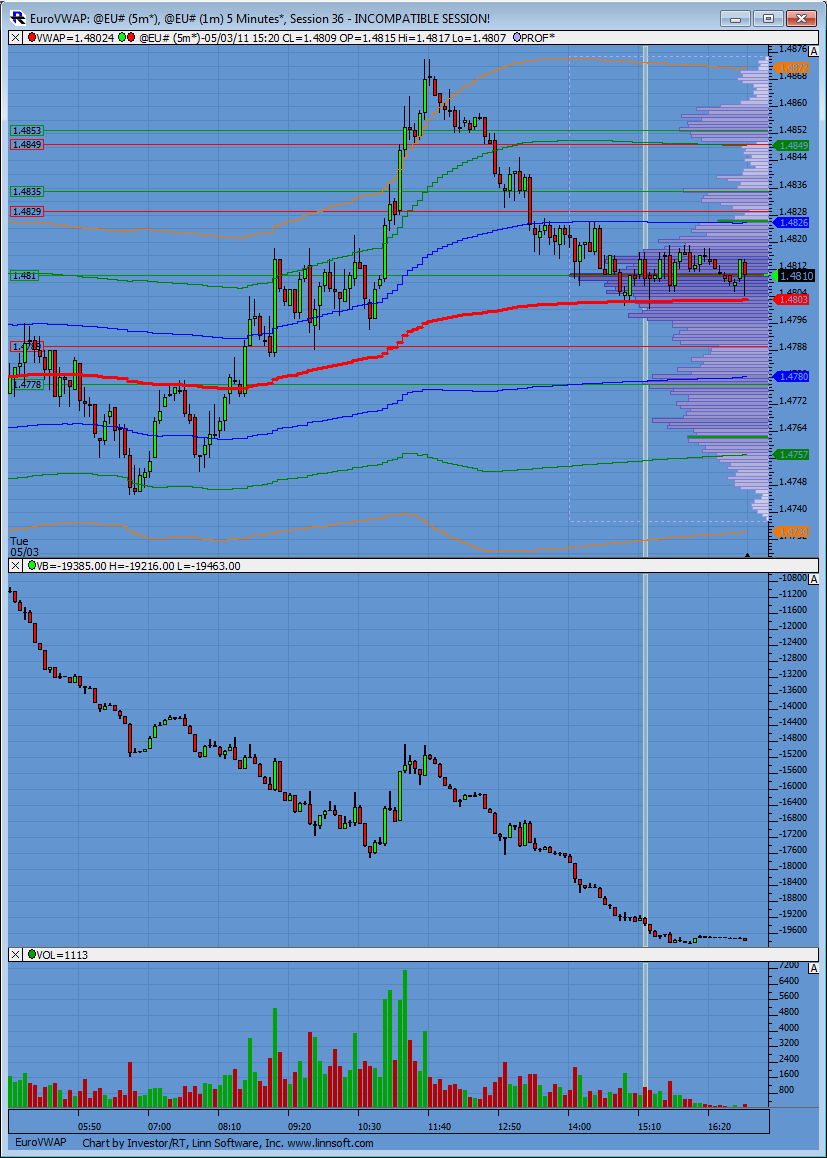 6e may be holding things in check (tight range) here until Thursday ECB release ...
what was all that volume at 6:15am et.
one min. bar showing accumulation
At $85 billion/month, it cost
Bernanke
a little over $1 million for each job created last month. Well done, professor.
-Tim Knight