CME Euro FX Futures 6E
Red, sorry ,i was already asleep when you posted!.. I haven't had much time to look at it, but the daily chart indicates 1.3826 coming. Cycles are not very clear.... here's a real short term peak (10 min chart).. id be buying anywhere around the lower
prc band
...
Click image for original size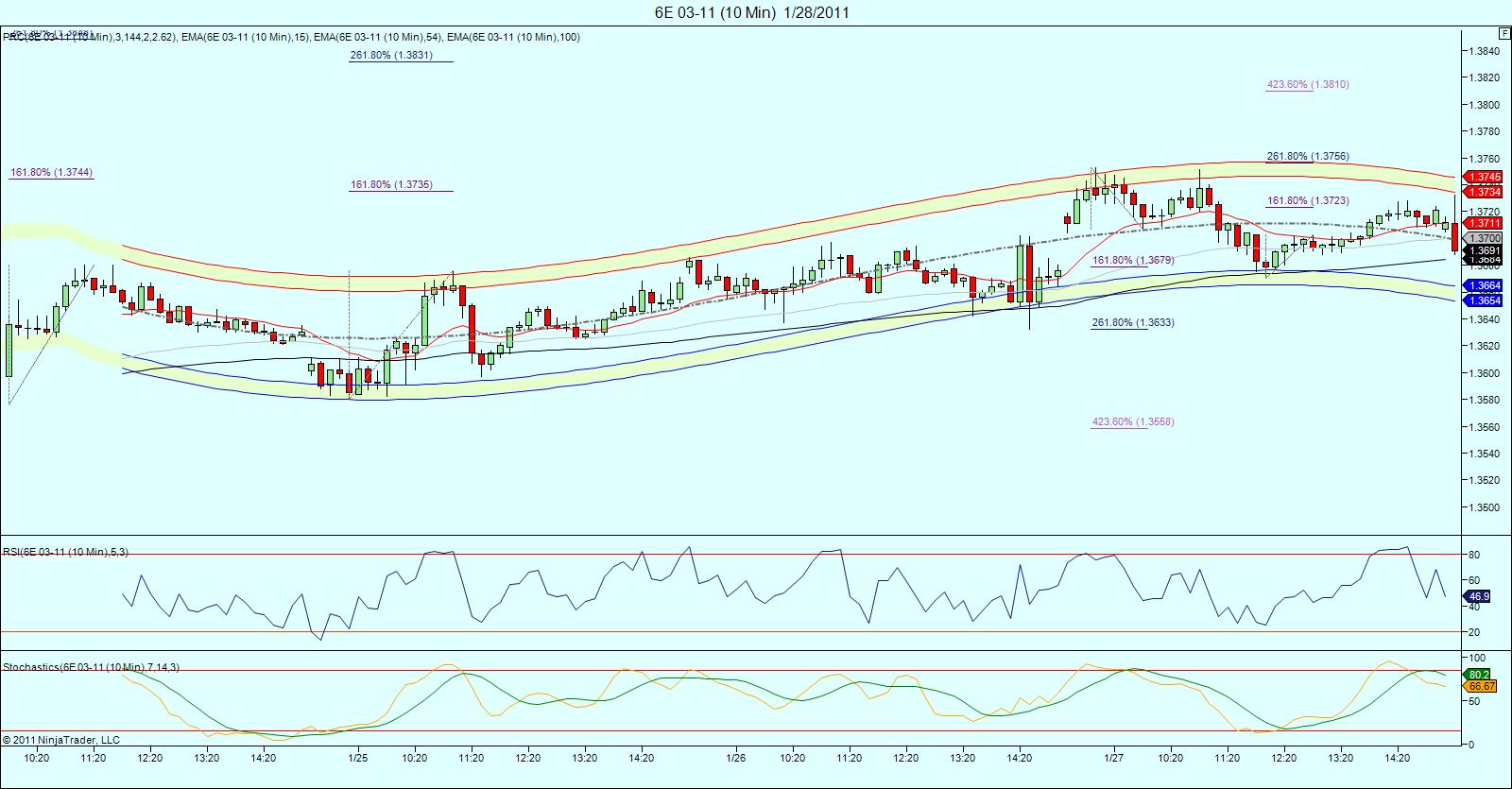 I was looking for the 2.618 on the above chart(1.4757) and we got it but too late in the day for me...
contraction leads to expansion ... that was true today ...
looks like she wants 1.4828...one min chart
well, not a very good call there, but i sure had the gist of it right!... nice decline!! im watching the es right now, but plan to switch to the euro, later!
tempting sell scalp at 1.4831-34?
Click image for original size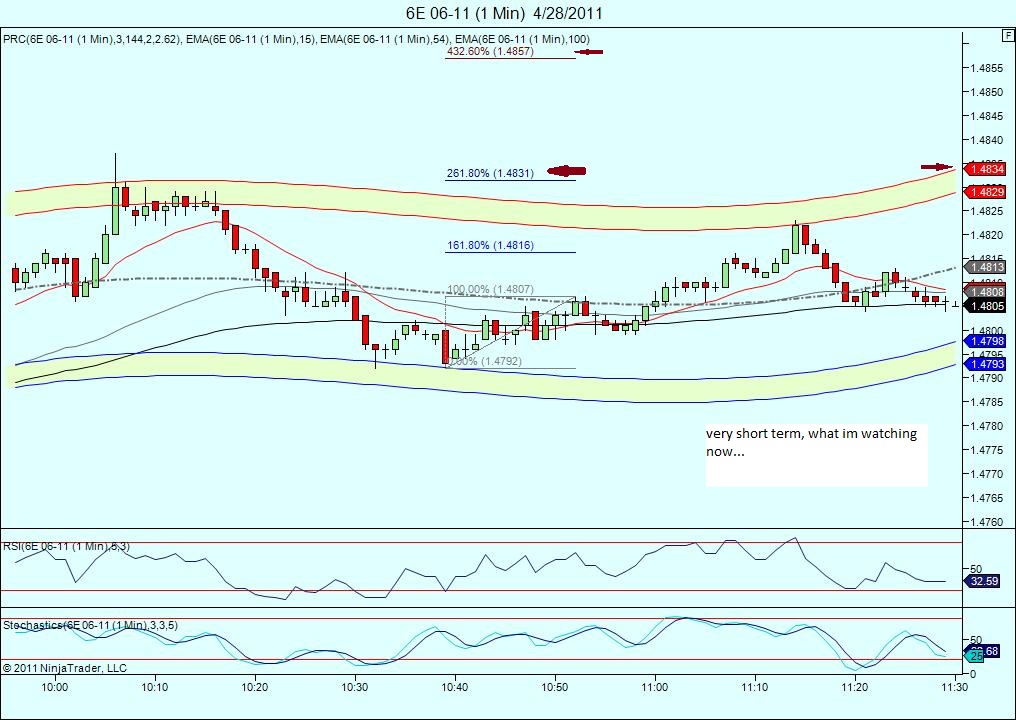 ..i should point out the trend indicator mov avgs i use on the 5 min chart are still in bullish mode ,but close to turning negative
took a long scalp at 1.4764, couple contracts, and just covered 5 pips at 1.4869!!
what kind of stop are you using in euro futures, Kool?
At $85 billion/month, it cost
Bernanke
a little over $1 million for each job created last month. Well done, professor.
-Tim Knight