CME Euro FX Futures 6E
Red, sorry ,i was already asleep when you posted!.. I haven't had much time to look at it, but the daily chart indicates 1.3826 coming. Cycles are not very clear.... here's a real short term peak (10 min chart).. id be buying anywhere around the lower
prc band
...
Click image for original size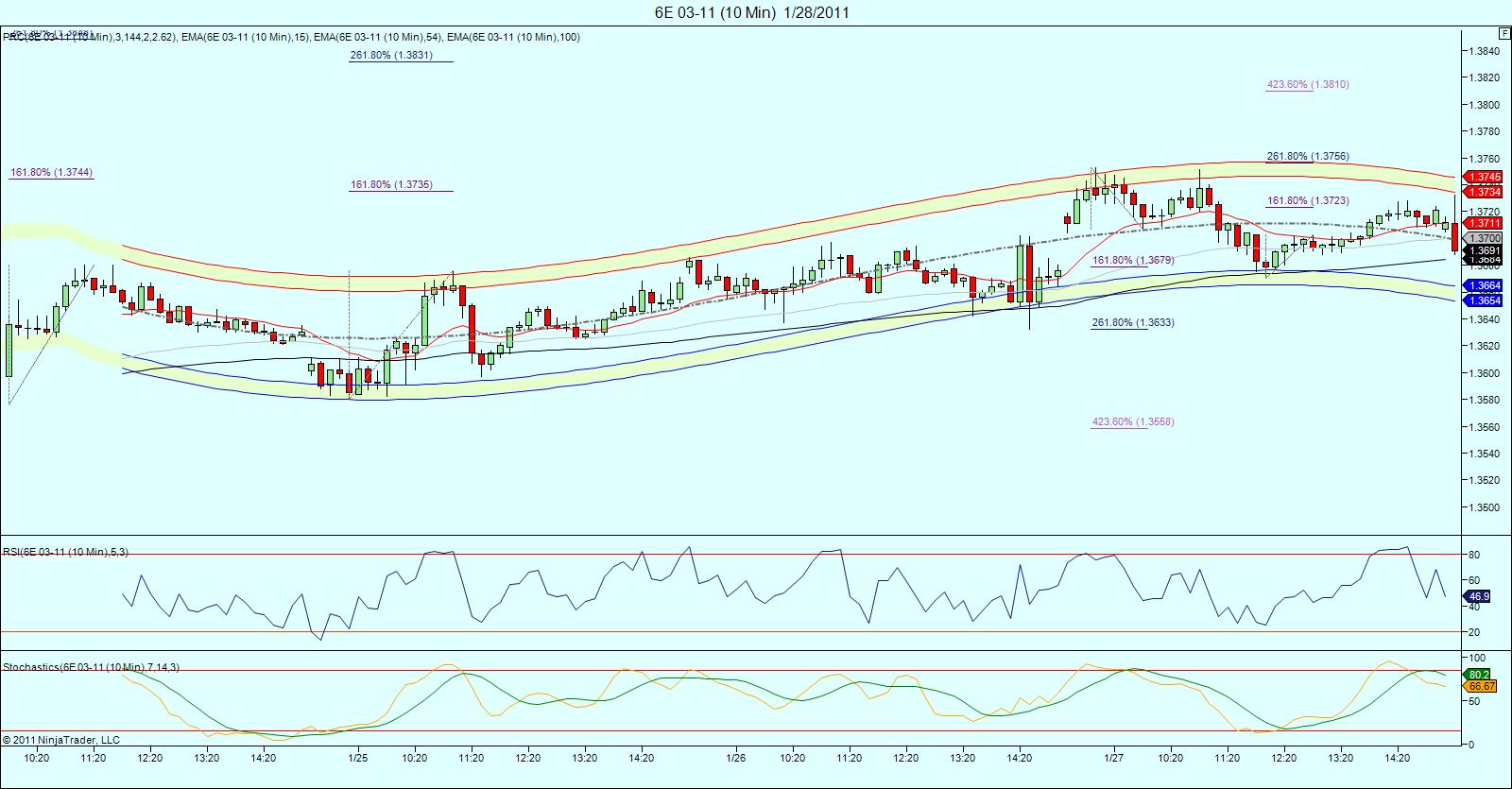 Oh yeah,forgot to mention ,using the same projection techniques shows strong support around 1.4125
5:20am et
EUR
ECB President Trichet Speaks
Due to speak at the 14th International
WDR
Europa Forum, in Berlin;
Markets in a wedge looking for a break out and 4200, is the next obvious level to me. I'm long off the trend line bounce from this mornings lows. I am going to figure out these
oanda
charts this weekend to post some charts on this thread lots of good trend line setups today and yesterday.
At $85 billion/month, it cost
Bernanke
a little over $1 million for each job created last month. Well done, professor.
-Tim Knight