CME Euro FX Futures 6E
Red, sorry ,i was already asleep when you posted!.. I haven't had much time to look at it, but the daily chart indicates 1.3826 coming. Cycles are not very clear.... here's a real short term peak (10 min chart).. id be buying anywhere around the lower
prc band
...
Click image for original size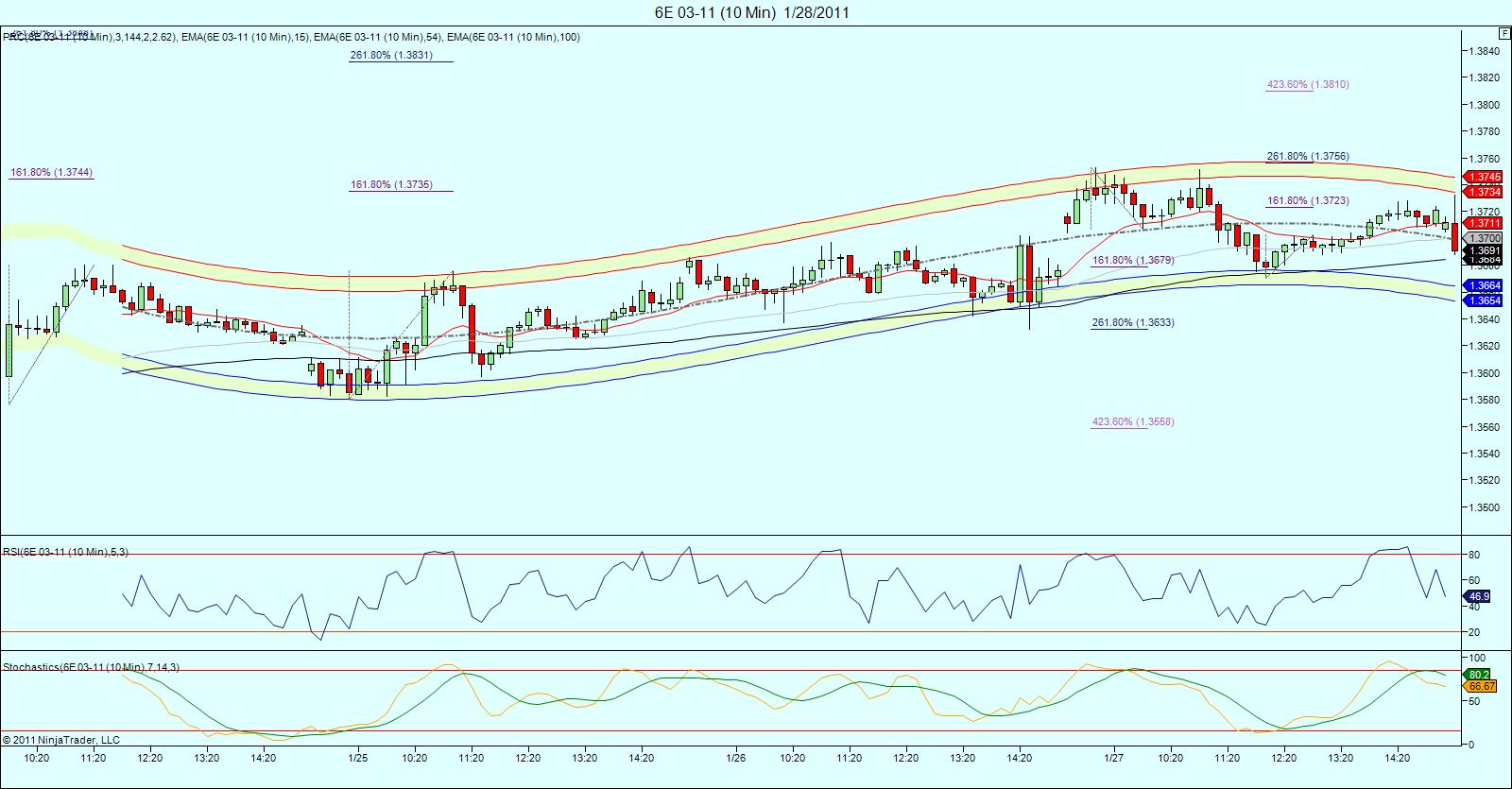 taking this counter trend long here at 4106 target only 6 pips. Decent looking reversal bar.....
Loading up on some longer term longs here in the swing account at 4030 tp 150pip on these. Will keep buying pullbacks as long as we don't take the low out.
small dbl top formation on the 5min.....think price is heading to 4010 next
another short term reversal setting up...short 4044 (5min chart)
and theres a 5min lower low, and trend line break 4015 would be a nice target area
another small dbl top at the same area as the last dbl top....still looking for 4015 next swing.
Still swing long looking for at least 4150 hopefully today.
Yeah,Joe, im looking to get long.. looking for a pause around 1.4126, then the 1.4140-46 area later today...
At $85 billion/month, it cost
Bernanke
a little over $1 million for each job created last month. Well done, professor.
-Tim Knight