CME Euro FX Futures 6E
Red, sorry ,i was already asleep when you posted!.. I haven't had much time to look at it, but the daily chart indicates 1.3826 coming. Cycles are not very clear.... here's a real short term peak (10 min chart).. id be buying anywhere around the lower
prc band
...
Click image for original size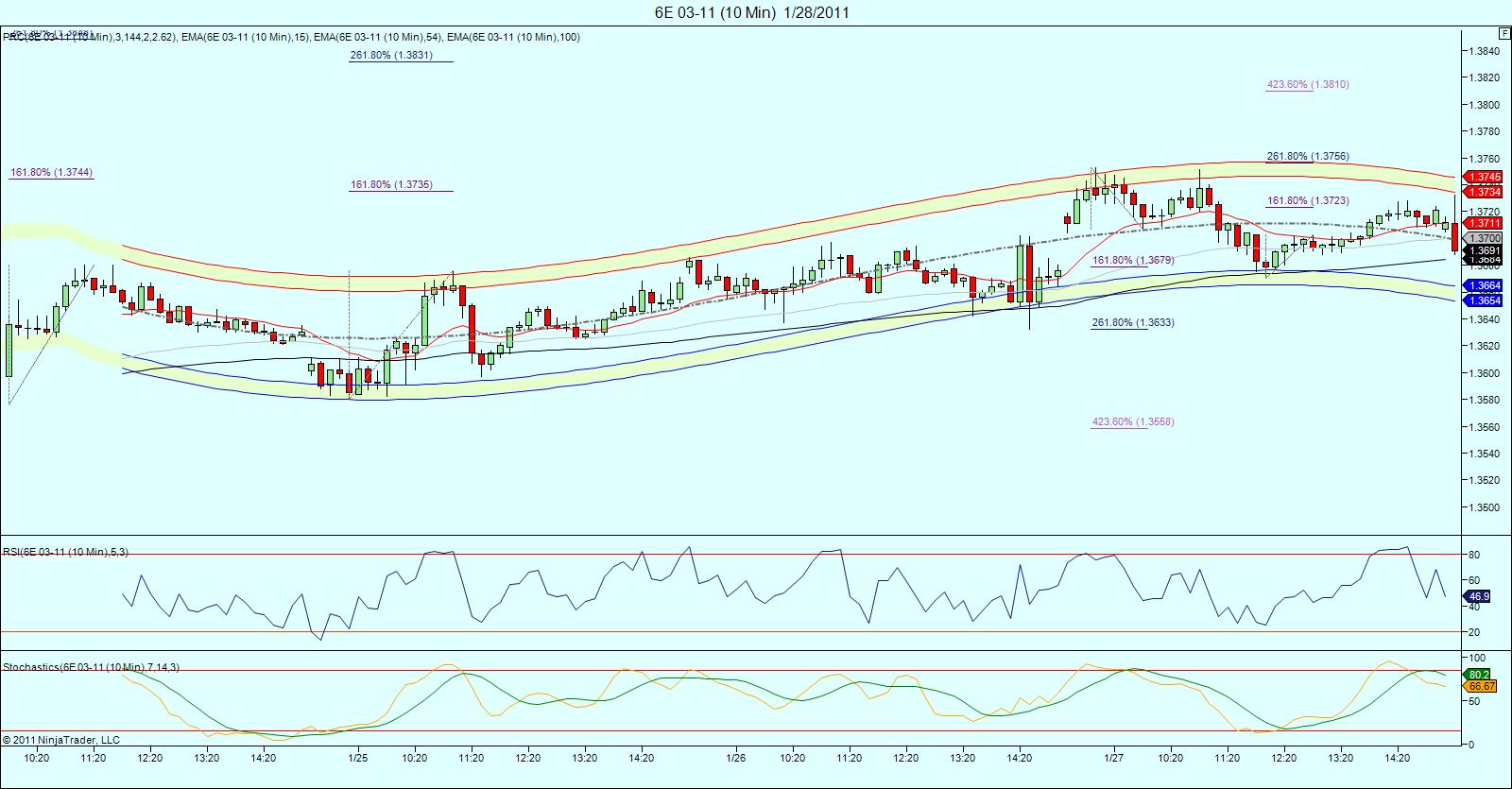 A daily close above 1.387 is bullish .. stay above 1.3841 is also bullish imo
Originally posted by CharterJoe

Red, keep in mind the ECB meets on Thurs morning @ 7:45 to meet on interest rates which will no doubt move the euro 100 pips in one direction....I am hoping down.

target rate is 1.00% and there expecting no change. I am thinking that anything other than a rate hike will tank the eur/usd

Wonder if we'll stay in a tight range till that news comes out
I thought we would have stayed in a tight one today???
food for thought, a longer term target in range as a potential reversal area I am watching is 1.3924 = Fib 76.4 of 1.4250 - 1.2870, spiking moves should be interesting in the morning...
Originally posted by redsixspeed

watching 1.3937

=====================================================================
1.3937 may be the new support
1.387 is a key # for me the next # above that is 1.412 .. I look for
the mean = 1.3995 which is @ 1.400 that some are saying is resistance.
Resistance doesn't mean reversal ..
At $85 billion/month, it cost
Bernanke
a little over $1 million for each job created last month. Well done, professor.
-Tim Knight