CME Euro FX Futures 6E
Red, sorry ,i was already asleep when you posted!.. I haven't had much time to look at it, but the daily chart indicates 1.3826 coming. Cycles are not very clear.... here's a real short term peak (10 min chart).. id be buying anywhere around the lower
prc band
...
Click image for original size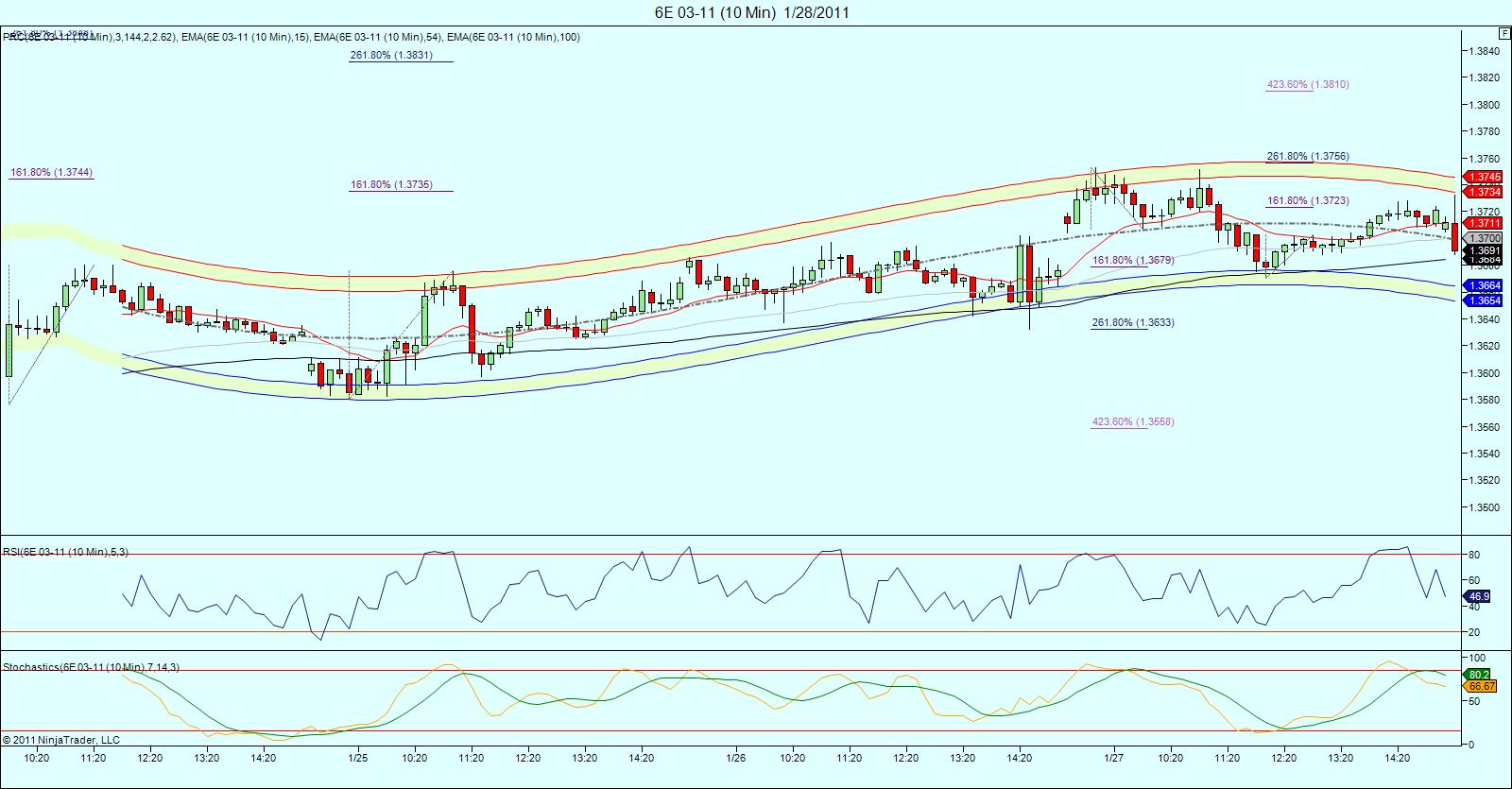 It isn't the biggest volume bar, but it's a pretty strong close above that key area ... important talks going on today ... maybe someone knew something prior to the talks
Click image for original size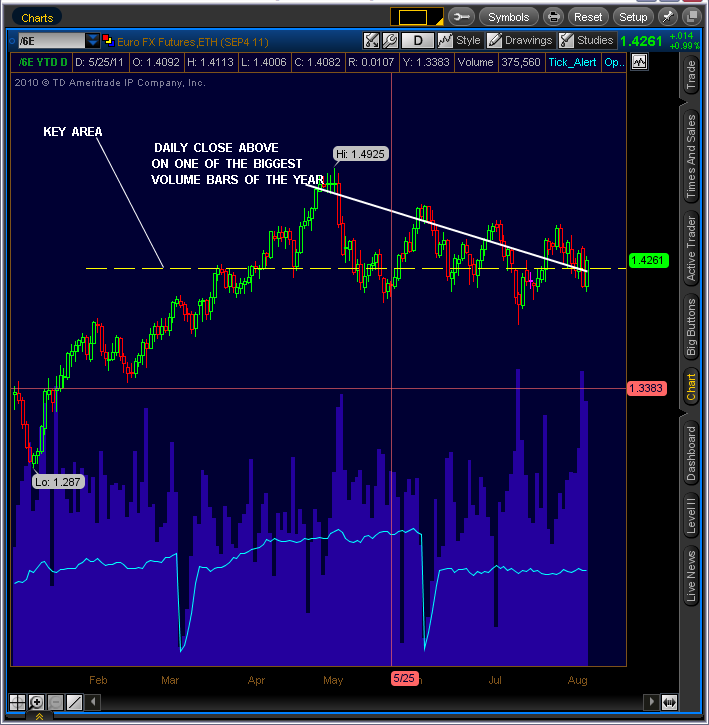 Originally posted by redsixspeed

Why is 6e so bullish

Not sure Red I'm not really up to speed on the topic. Could be the threat of Currency
War
emanating from China. When one currency devalues others increase. But I understand the reason for your question. I haven't seen or heard any positive news out of the Eurozone that would justify any increase in confidence of the currency. Still looks like a shipwreck to me.
Just noticed...if only I could have worked in the word "six" somehow into the first sentence.
At $85 billion/month, it cost
Bernanke
a little over $1 million for each job created last month. Well done, professor.
-Tim Knight