CME Euro FX Futures 6E
Red, sorry ,i was already asleep when you posted!.. I haven't had much time to look at it, but the daily chart indicates 1.3826 coming. Cycles are not very clear.... here's a real short term peak (10 min chart).. id be buying anywhere around the lower
prc band
...
Click image for original size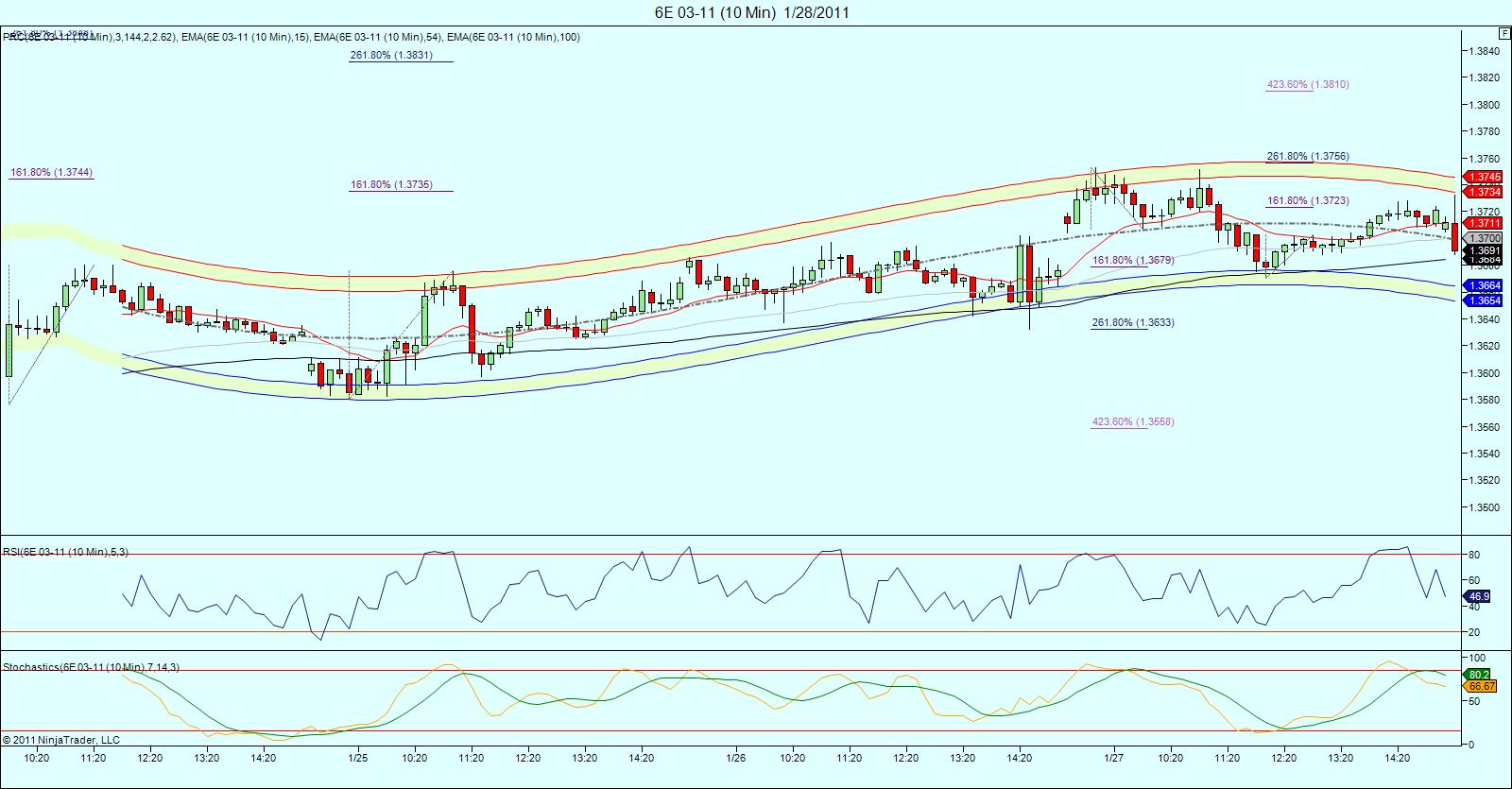 We just broke the down trend line on the 5min from 5:45 high...lets see if it can hold on to it.
Have 2 bull trendlines holding on the 5min. Very bullish in a side ways move. Testing the weaker bull line now.
Originally posted by CharterJoe

Decent looking buy scalp stop sitting at 4108 tp 1 pip above last high @4125

Just got back from a long lunch...how nice of them to fill my stop before blowing the uptrend line.
At $85 billion/month, it cost
Bernanke
a little over $1 million for each job created last month. Well done, professor.
-Tim Knight