CME Euro FX Futures 6E
Red, sorry ,i was already asleep when you posted!.. I haven't had much time to look at it, but the daily chart indicates 1.3826 coming. Cycles are not very clear.... here's a real short term peak (10 min chart).. id be buying anywhere around the lower
prc band
...
Click image for original size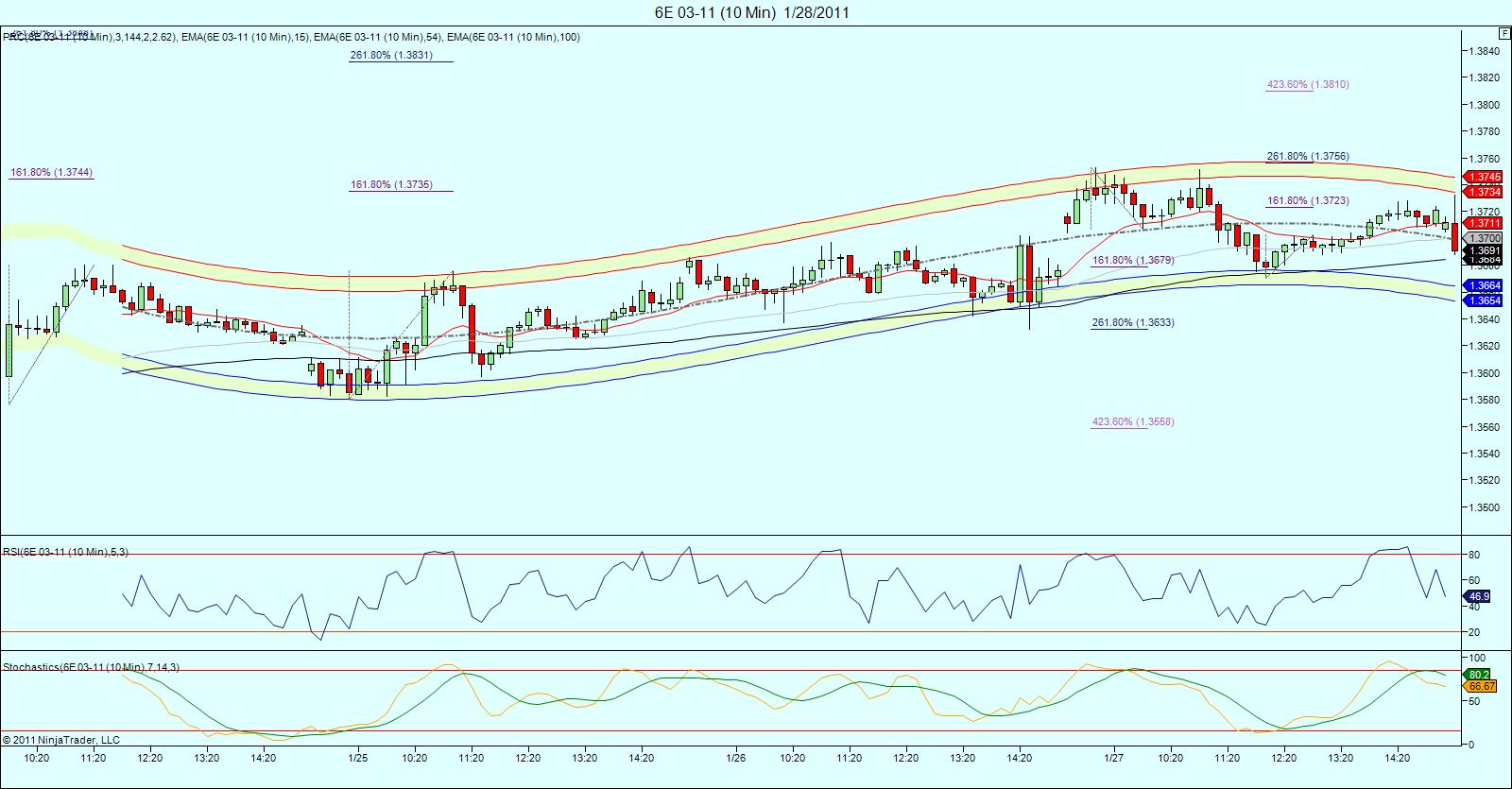 Originally posted by redsixspeed

Bulls kicked it in gear .. areas I'll be watching up here 1.4498/1.4512

Originally posted by redsixspeed

that 1.4498 is acting as resistance .. if "they" can push thru that "they" may try to take out stops above 1.4512 ..

=======================================================================
Went after those stops above that 1.4512 .. may want more ...
That 6e hunts down these #s .. LOL .. she acts like she's angry
7:45am et 6/9/11 ... EUR Minimum Bid Rate 1.25% 1.25%
6e has moved to the top of the
red
zone ahead of the release ... will they raise the rate
.. I say yes ..
So, I'am looking for 6e to move up tomorrow ... Hope Trichet don't let me down ..
8:30am et. EUR
ECB Press Conference
dern Trichet .. one time says use vigilance .. next time no mention, then next time says it again ...
At $85 billion/month, it cost
Bernanke
a little over $1 million for each job created last month. Well done, professor.
-Tim Knight