CME Euro FX Futures 6E
Red, sorry ,i was already asleep when you posted!.. I haven't had much time to look at it, but the daily chart indicates 1.3826 coming. Cycles are not very clear.... here's a real short term peak (10 min chart).. id be buying anywhere around the lower
prc band
...
Click image for original size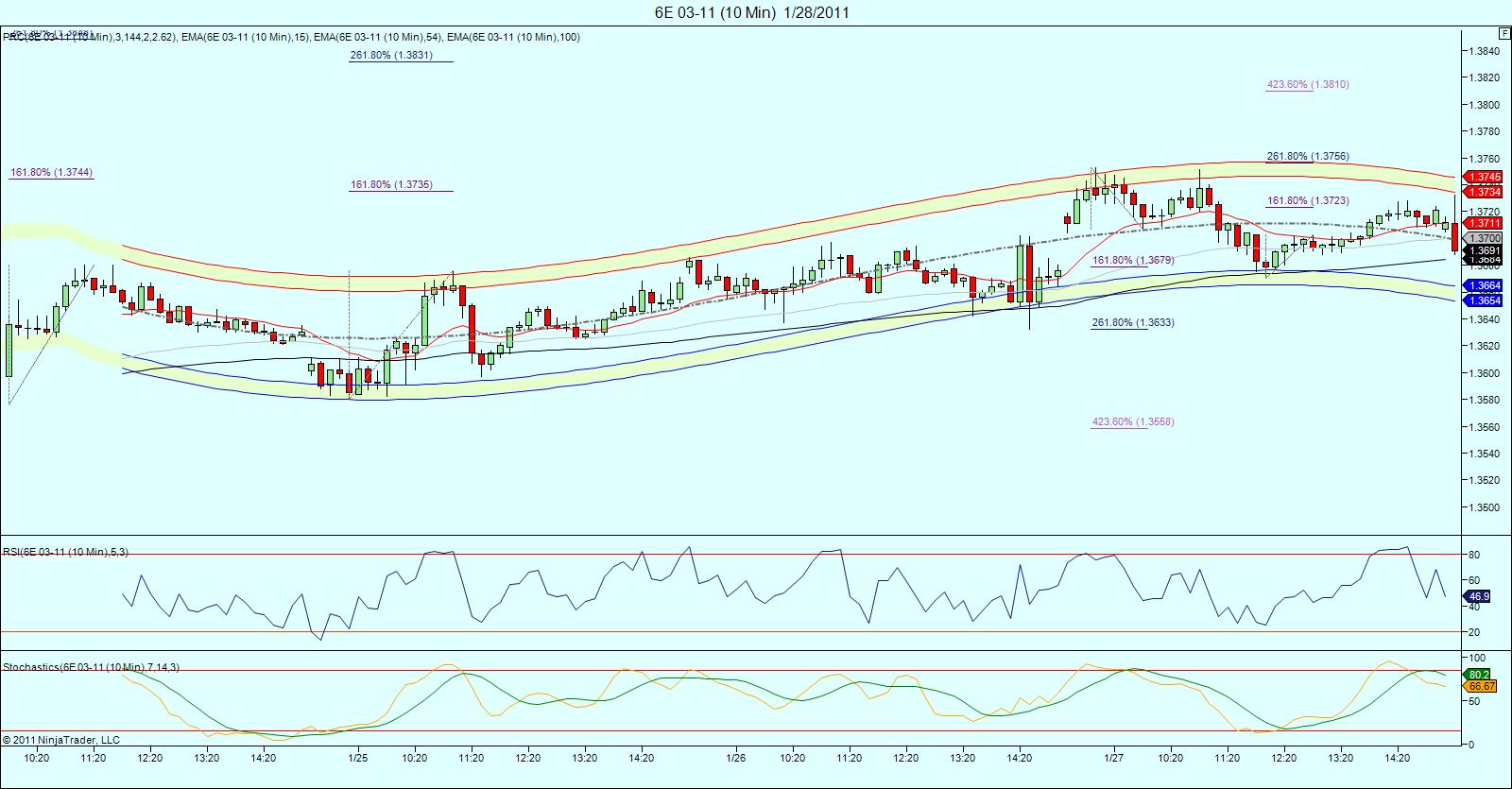 That was close! stop was at 1.3617.. looking to exit 1.3580, expecting 1.3576 bare minimum
Originally posted by koolblue

ugh stopped out! So much for that little foray!

Yeah its give and take relationship...looked good though
Originally posted by CharterJoe

I posted in the wrong room Im long 3560 TP 3580 which its almost filled. There's a ledge the market wanted to fill in 3575ish.

Filled this ledge in nice...We are in a tight jumpy range today, nice bell curve on the 24hour chart
At $85 billion/month, it cost
Bernanke
a little over $1 million for each job created last month. Well done, professor.
-Tim Knight