Day Trading with TTT and other tools
Day Trading with TTT and other tools
Welcome to this new thread, where we can share trading ideas and our thoughts on the Taylor Trading Technique.

Anyone with questions on TTT, this is the place.
Well Richbois, the rally materialised on Sell Day as you expected , seen better on a
globex
chart,
normal day trade chart it is
gap
up and TVGR effect.
Dax has followed
Globex
ES
and is up approx. 120pts.
Today I looked at the
DAX
and although not a perfect TTT play there was a good trade to be had.
Markets opened at the TTT
MA
level and that was a level that was supported for quite a few hours yesterday, as evidence by the chart
Market tested that level for over 1 hour today and then rallied for 25 points. We also had plenty of
divergence
to go with that.
Click image for original size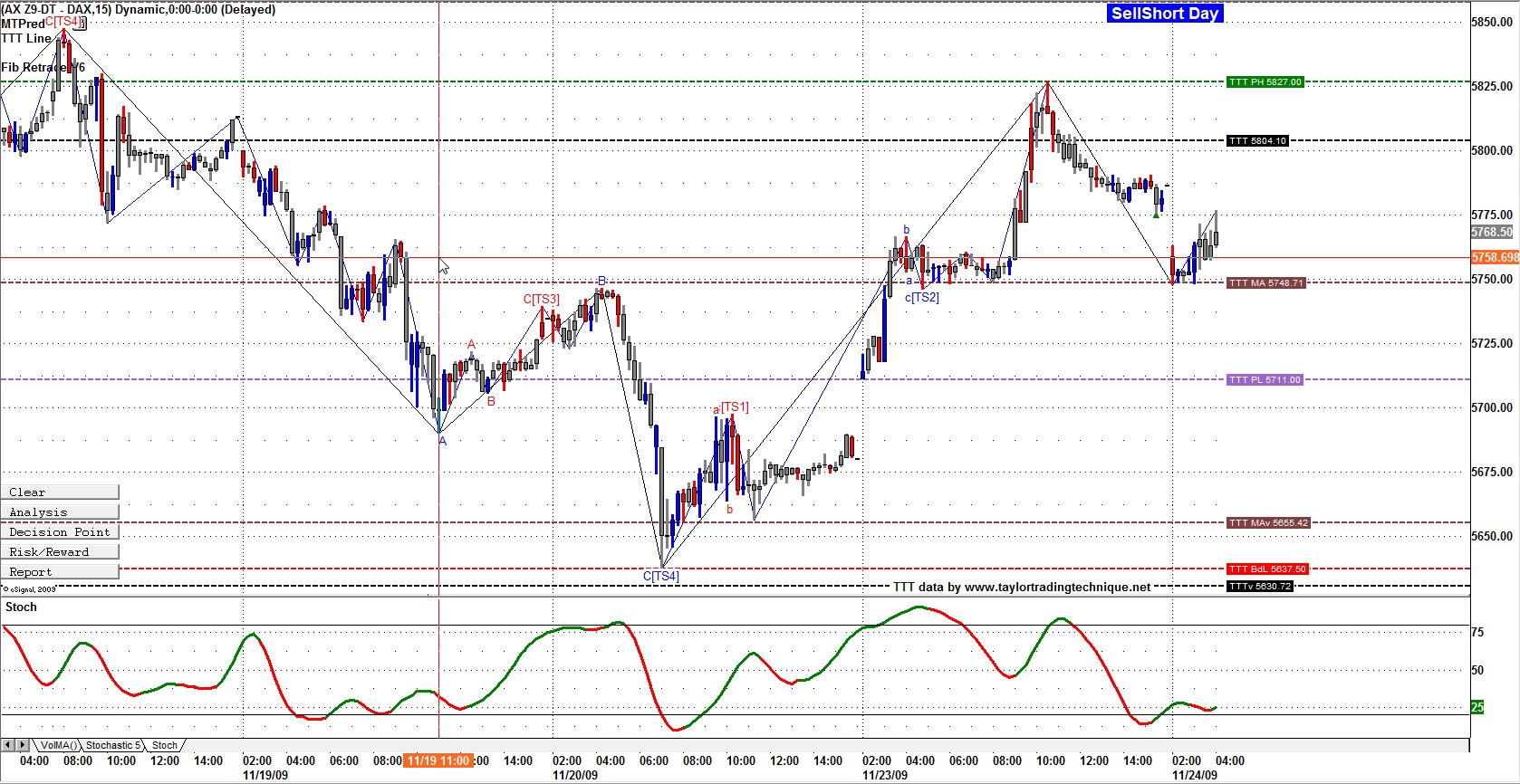 Yes great buy signal on a SS day though not strictly Taylor but as you mention, when
price action
dictates, one has to follow
Today BUY DAY, very much according to Taylor, a short at the opening both on FTSE and Dax following a huge
gap
up
I agree Rigel an open above the SS day high is a must short and this one happened in a double DP zone
Click image for original size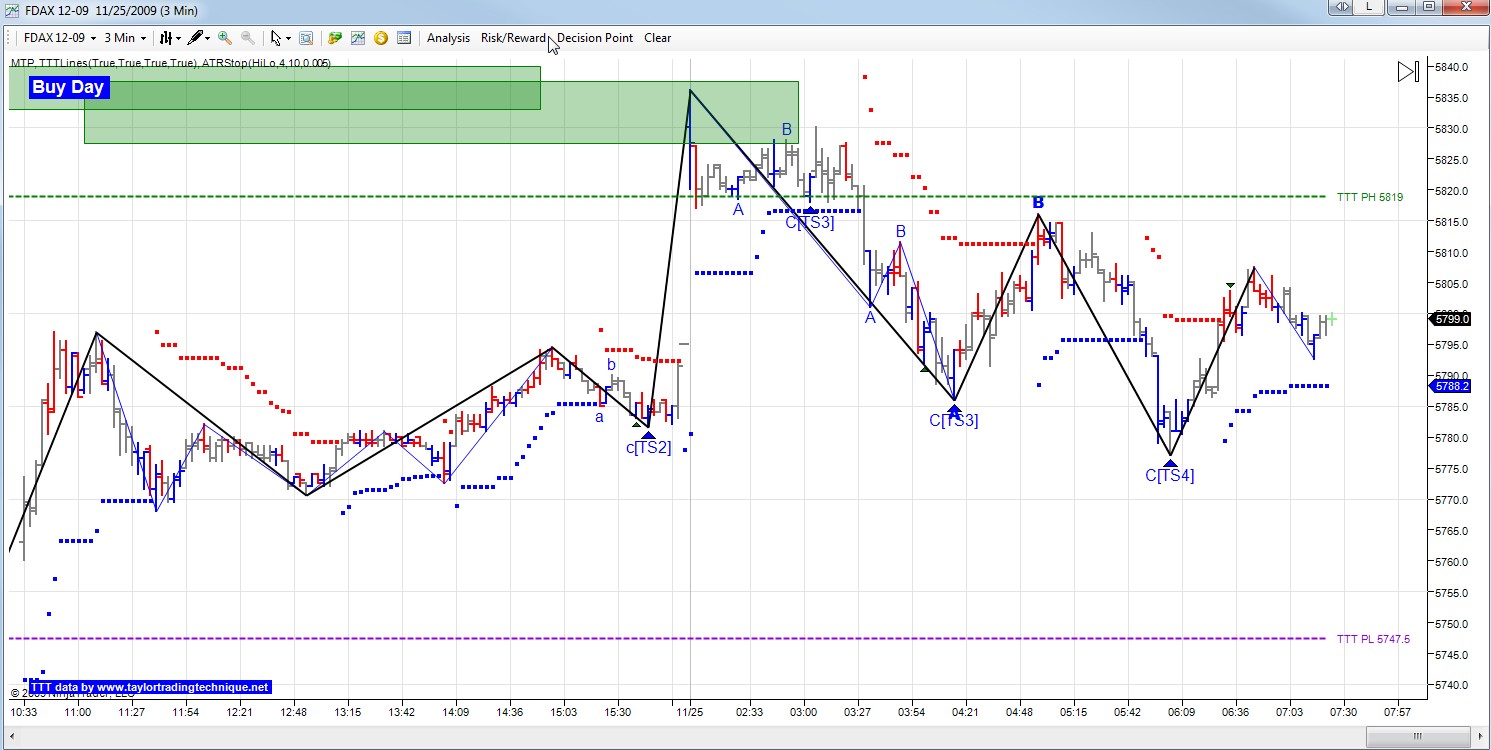 Last night during the updates I noticed that the USDCAD was on a SS day and that we were way below the Buy day Low. As far as waves are concern we had wave A=C and we had stochastic
divergence
.
The low of the day was 1.0446 and I was able to go long at 1.0457 with a stop under the low of the day.
When I got up this morning the trade was in profit so I moved my stop to my entry making this a free trade and will be taking profits at the Buy day low
Click image for original size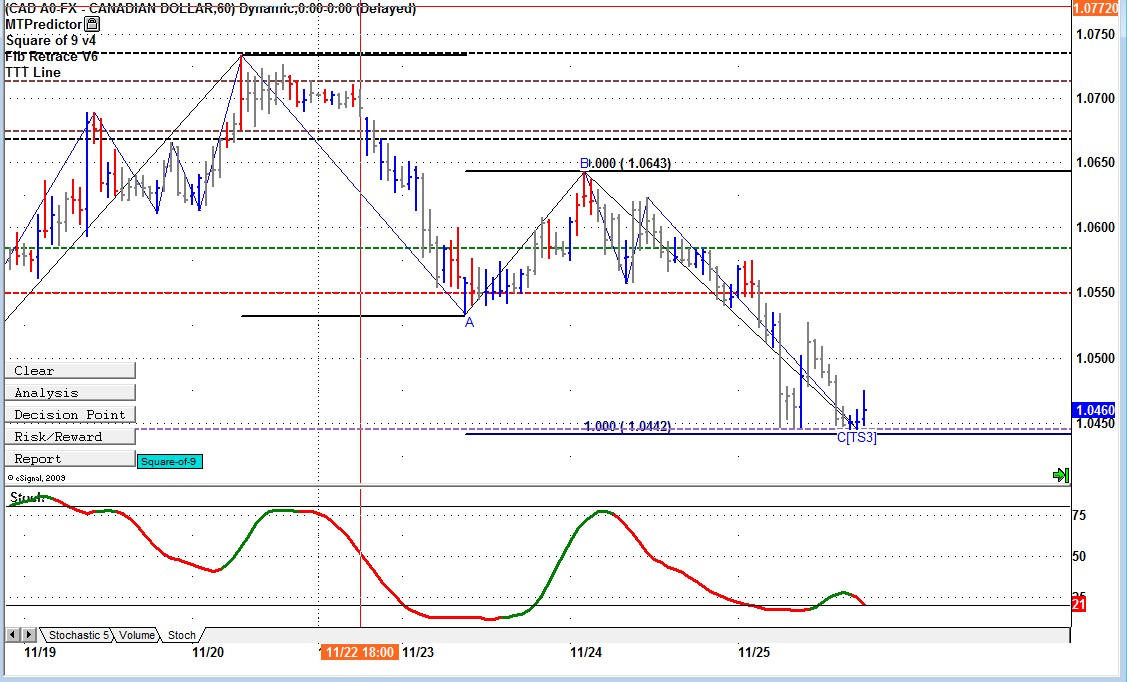 Click image for original size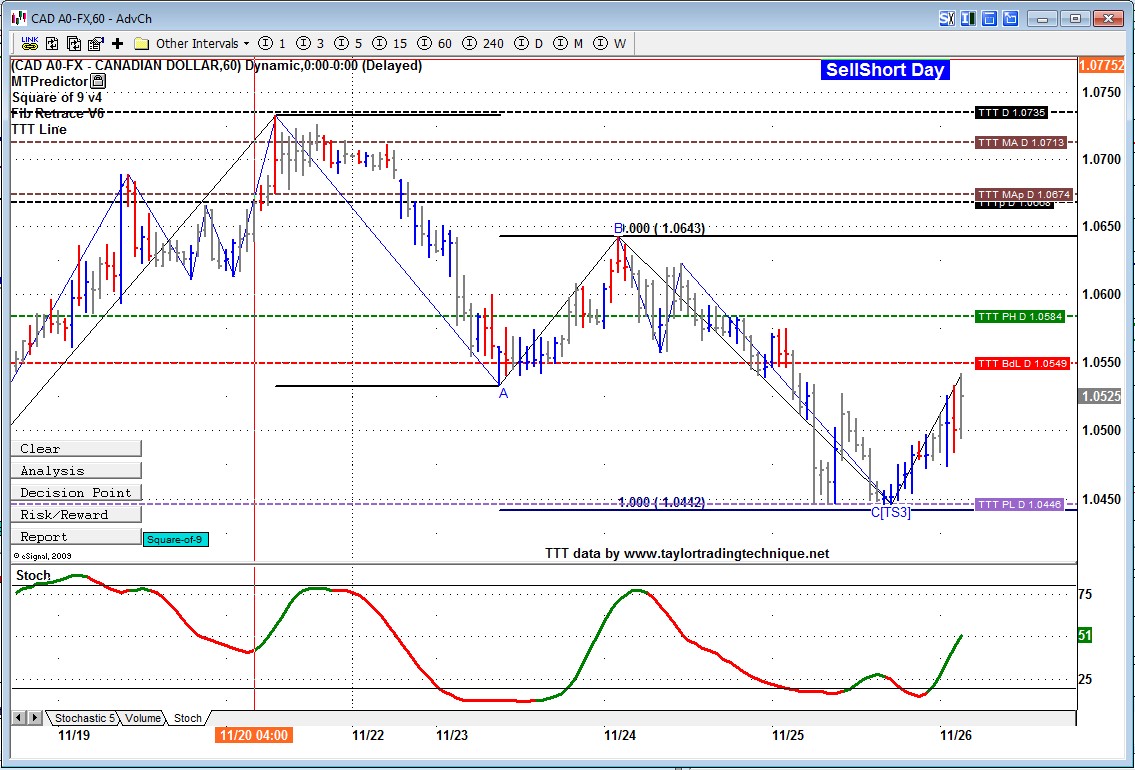 Today is SS day for the
DAX
As we can see from the chart we are way below the Buy day Low. Markets normaly atleast try to get back above the BdL when they open below that low on SS day.
Today is no different and even if they dont make it they are really trying. So far the down momentum took it to the TTT Violation levels which was also the 361.8% extention of wave 1. Also worth noting is the large devergence.
From there the uphill battle started and so far up 100 points.
That is not too bad
Click image for original size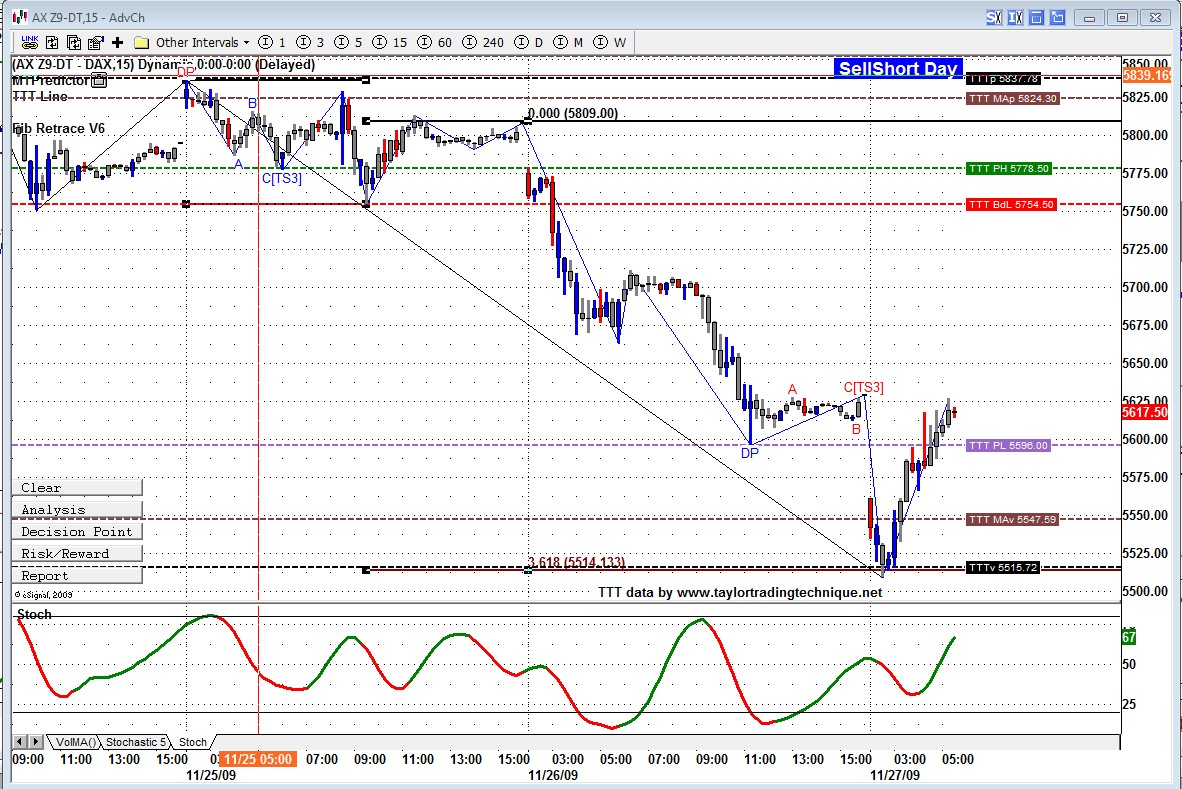 Yes SS days are proving good for trading, although not strictly in keeping with Taylor's rules.

Great trade on currency, even the GBP is showing strength and would have been a good long trade.
Classic short play on a BUY DAY both on Dax and FTSE
i guess you guys missed the double spinning top candles this morn on a 5min es chart @ 9h35cst and 9h40cst

c`est la vie





I hope all you TTT traders had a good 2014 and I wish you all a better 2015
Richard