Day Trading with TTT and other tools
Day Trading with TTT and other tools
Welcome to this new thread, where we can share trading ideas and our thoughts on the Taylor Trading Technique.

Anyone with questions on TTT, this is the place.
Hi Everyone,
The
TF
just hit in the 501 and 502 area which was projected lows for TTT today. That was my cue to start looking for a reverse trade. From the last pivot it tested new lows twice. Once at the 113% retracement and once at the 127% retracement. That double test told me to long. My entry was done on a low time
tick
chart.
We shall see how this works out.
(We also have a high chance of making it back to the Buy Day Low of 532.40 89% chance)
I'll track this trade and try to get some charts.
Good luck.
Just a quick update, I had a stop entry at 503.00, filled at 503.20.

Depending on your trade management, you could have been stopped out or only taken $140 of "heat" per contract. The bounce went 506.90, not a bad amount of coin. So $300-350 per contract, depending on management was there. Simply locating projected high/low and using your own entry. Pretty neat stuff.

With a bigger account I would definetly leave a contract or two alive for the possible test of the Buy Day Low. But that varies among everyone.

The previous action (bottoming action) is also described in Taylors book, I believe you can buy it through Rich's site or I'm sure he can tell you where to get it.

One other thing to take note of is today is a TVGR day, Rich describes it in his readable manual/guide for TTT. Because of that effect it would have been good to take profits on the bounce today.


Here's a chart of a possible
elliot wave
, an
ABC
or 123 pattern. If it is validated this is where it could skyrocket today and get to the Buy Day Low. But only the market knows.
Good Luck
Click image for original size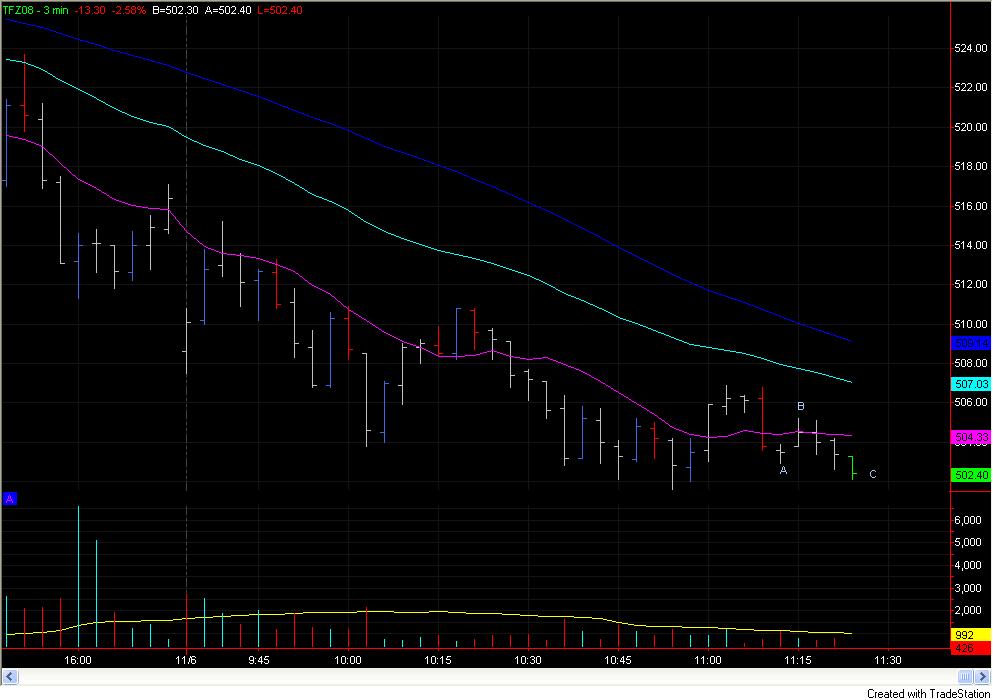 Well, the trade back to the Buy Day Low wouldn't and sure didn't work out! That's what stops are for. Remember nothing's foolproof.

I looked for and played the bounce, it was a good place for an entry, with good reward and controlled risk. That is what I'm learning about trading. I was told along time ago, you win on base hits, not home runs.

Good luck and until next time,
yes that TVGR is mighty powerfull today
thanks for sharing that info jim


Today was a SS day. TVGR took effect at the open today and stayed in place all day, therefore trumping TTT and creating a failed 3 day rally. This negates the effect of Tuesday's failed Decline on the Buy day, and return the mood to the bear camp.
Click image for original size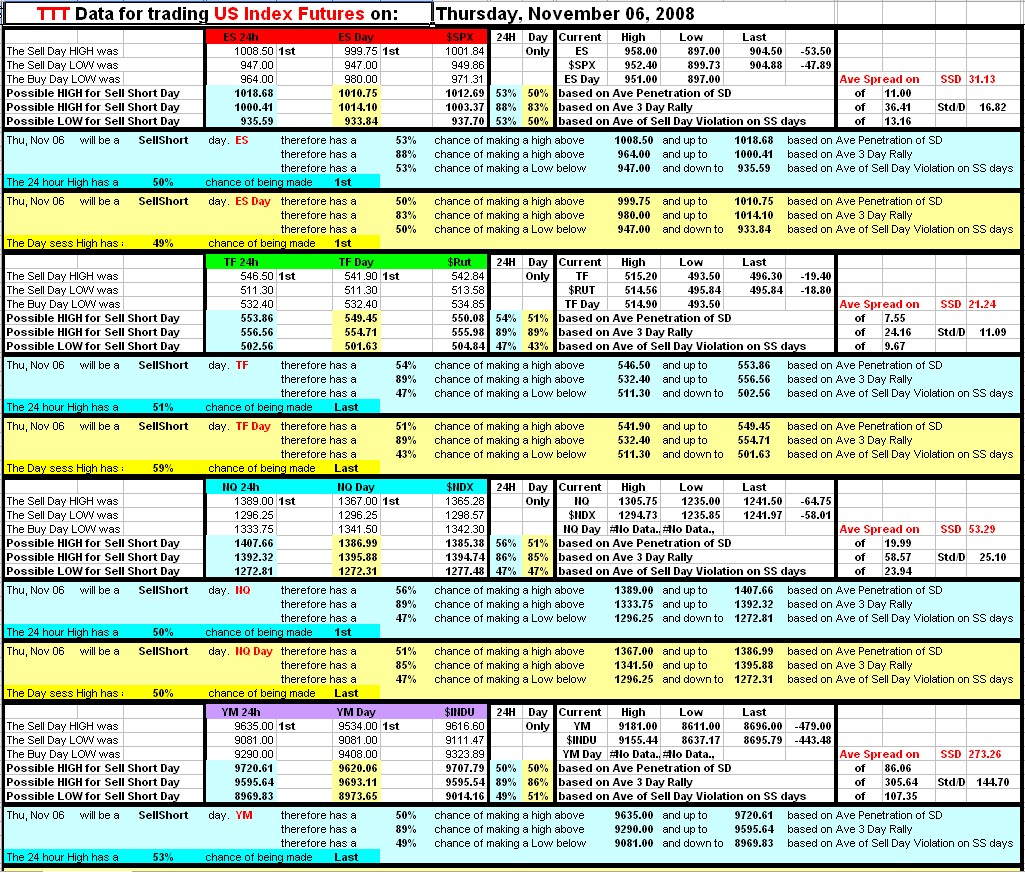 i hate those tvgr days - i keep expecting the market to cycle and it doesnt, hence, bad trades - dont do them anymore
quote:

---

Originally posted by gio5959

i hate those tvgr days - i keep expecting the market to cycle and it doesnt, hence, bad trades - dont do them anymore


---
It's only been 3 days in a row I wonder is this is a sign that the markets are somewhat manipulated
Maybe tomorrow we get a normal Buy day
Hummm I think Taylor said that and I may of repeated it
I hope all you TTT traders had a good 2014 and I wish you all a better 2015
Richard