Day Trading with TTT and other tools
Day Trading with TTT and other tools
Welcome to this new thread, where we can share trading ideas and our thoughts on the Taylor Trading Technique.

Anyone with questions on TTT, this is the place.
Originally posted by Durendal



Originally posted by Richbois



Gold respects my cycles of TTT with a 90+% of positive 3 day rally.

The cycle is different than OIL and is on a SS day today

I dont trade Gold so I cant comment on the trading hours, only that it follows the cycles.




I have oil on SSD today as well. No?. I'm only watching those other 2 for now, because they have nice volatility.

If it were not friday I would be swinging long on ES, but I'm taking the day off. Maybe I'll buy near the close, perhaps lower.

In my cycles Gold will be on a Buy day and Oil on a SS day for monday the 28th
Do these change because sometimes one is open and the other isn't?.

I decided to take a long at 1075 right now. 20 point stop overnight. Will tighten tomorrow hopefully.
Durendal,
How many contracts you trade if I may ask as 20pt stop loss is quite a hefty risk.
As for Oil I was under the impression it was one day behind and today is Sell day on ESmini, Oil would be on Buy Day, not that it matters so much as right now I am not trading it. However whatever the designation, the rules for each day would still work.
On dax today, prices rose after a try at testing BDL to BDH level before retracing,
Ftse struggled to rise after testing BDL and retraced from well below BDH around 5050
Nothing special here as per taylor , advocated longs only on
BV
made first.
I trade plenty, but always less than a 2% risk to my account, and I tighten the stop as soon as possible.

For example now I have raised my stop to entry. If it goes down there again, the trade is probably not good anymore. As I mentioned before, the full risk stop is not a very frequent occurrance, but it happens sometimes. Sometimes is 10 or 15 or 20 points. I attempt to put it at a place where the market is very unlikely to go, and I'm always looking for moves of at least the same size, so now targeting 1095-1100 area hopefully today.
I think 1082 is acting like a magnet and if it trades there it will either go to the races or retrace seriously. Obviously I expect the former, but will breakeven on the latter.
Stopped. Maybe will re-enter later.
Took stab at 1070. 15 point risk. Let's see what happens.
The first entry at 1075 was taken on what basis?
If you moved your stop to entry, you would have been stopped out right at the US open,
Now you have entered at 1070 again on what basis? perhaps yu can illustrate with charts and if the trades were within Taylor context or something else.
Click image for original size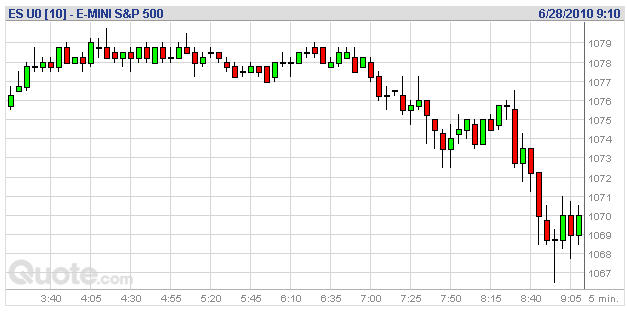 On what basis 1082 acting like a magnet and why is the market likely to go beyond that, what is the logic
Before the target was 1110, why do you expect market to do that?
The basis is Taylor, today it "should" rally. The targets are obvious resistance points where stops are located. The actual "stab" is more or less intuitive, but at 1070 there was a higher low in the shorter term charts. I'm not sure I can be more specific?.

It is obvious that 1063 was a gift on friday (in hindsight of course).

Of course I would like to risk 0.75 and make 20, but I do not know how.

Maybe you can tell me how you enter and exit yourself, and we can both improve?.
I hope all you TTT traders had a good 2014 and I wish you all a better 2015
Richard