Day Trading with TTT and other tools
Day Trading with TTT and other tools
Welcome to this new thread, where we can share trading ideas and our thoughts on the Taylor Trading Technique.

Anyone with questions on TTT, this is the place.
Hi Everyone,
My point of view is the market just entered "one" possible area for a Wave 3 (C) to end that conincides with the Buy Day High Number plus there was a retest made by price going into this area. This would lead me to believe it was one final thrust into an area of resistance and the market is now ready to at least rest, if not pull back.
For how long or how much, I have no clue. And this is confirmed with Rich's TTT numbers.
So I'm looking for shorts.
Good luck,
Click image for original size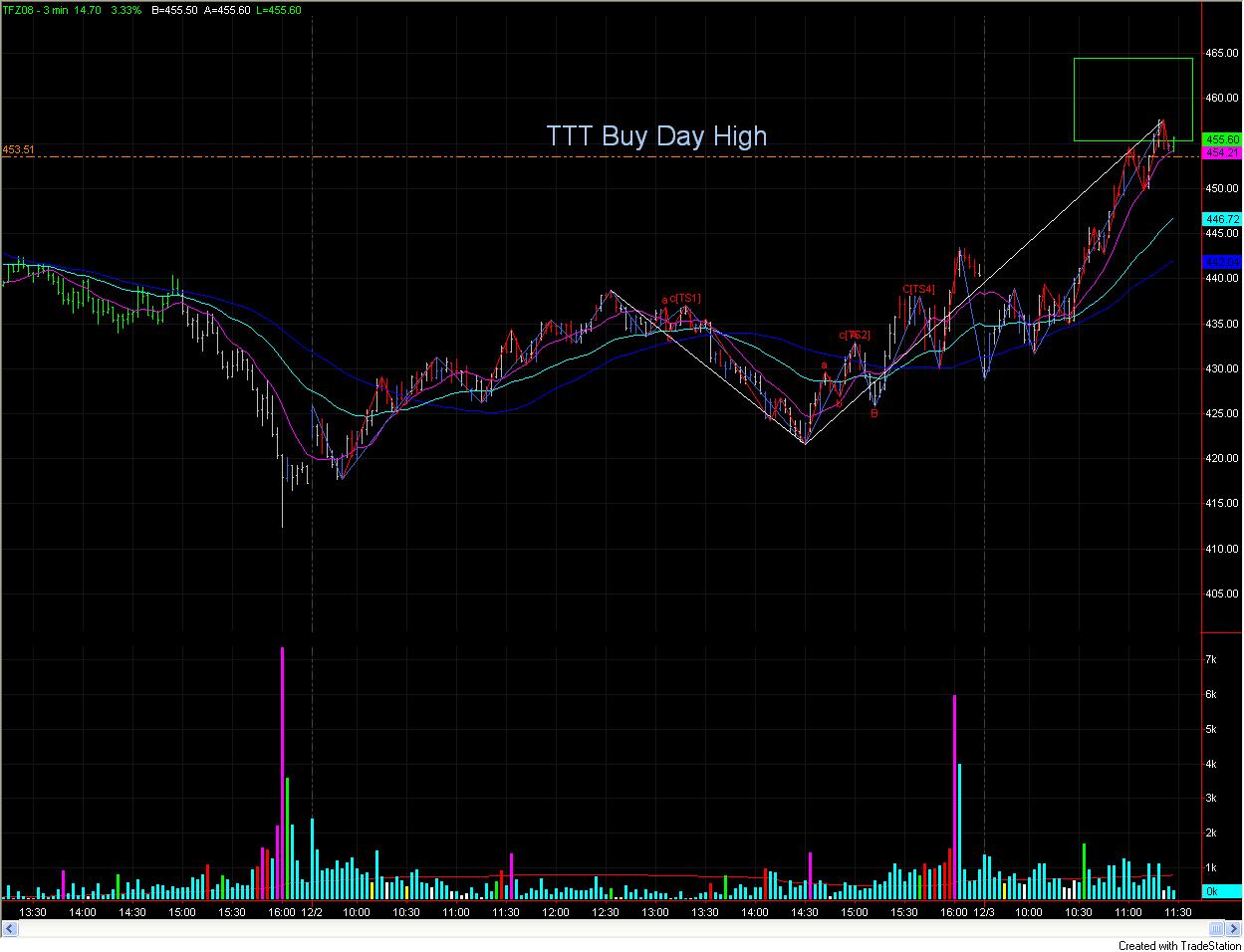 IF we get down to the 446.50 to 444.20, I will be neutral as far as bull/bear. But it could continue down after reaching that level. (The market seems to be really good at going down now).

Good luck,



Well the market isn't going down in a reasonable amount of time, so I'm on the sidelines until the market gives me some clue about what to do!

Good luck,

Yes Jim this was a great trade with a good signal and
divergence
and at the TTT numbers we cant complain on this one
Click image for original size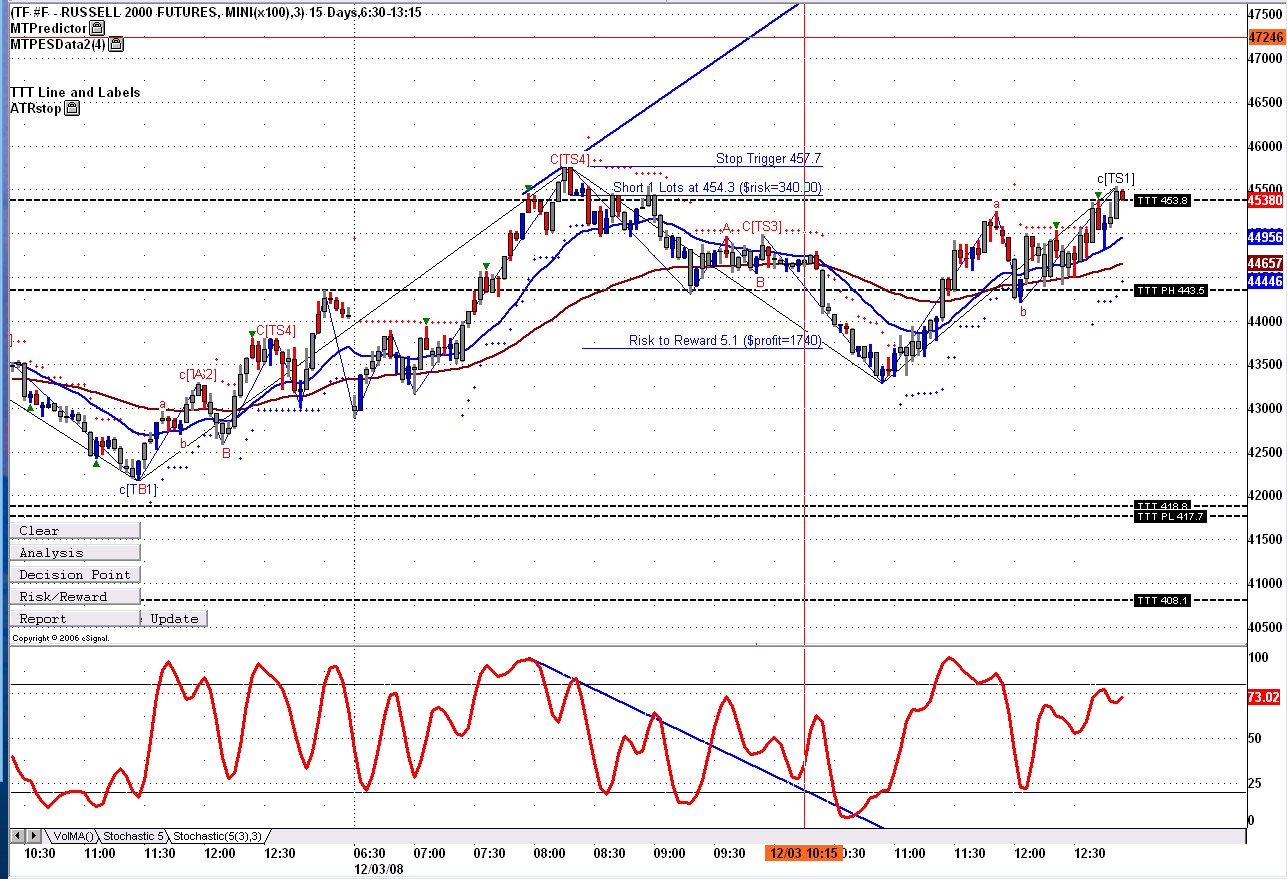 Today was a Buy day.we did get a Decline overnight but it failed to make new lows. Often after a failed positive 3 day rally, the move up on the buy day will try to achieve what was missed on the SS day.

As mentioned in last night's report, today was a Sell day. We did make new highs and sold off from there. We came close of making lower lows.

WOW, Stochastic
divergence
right on the
ES
Sell Short Day low.
Don't know if it will hold with the steep down trend, but at least good for a few points.
Good luck,
Click image for original size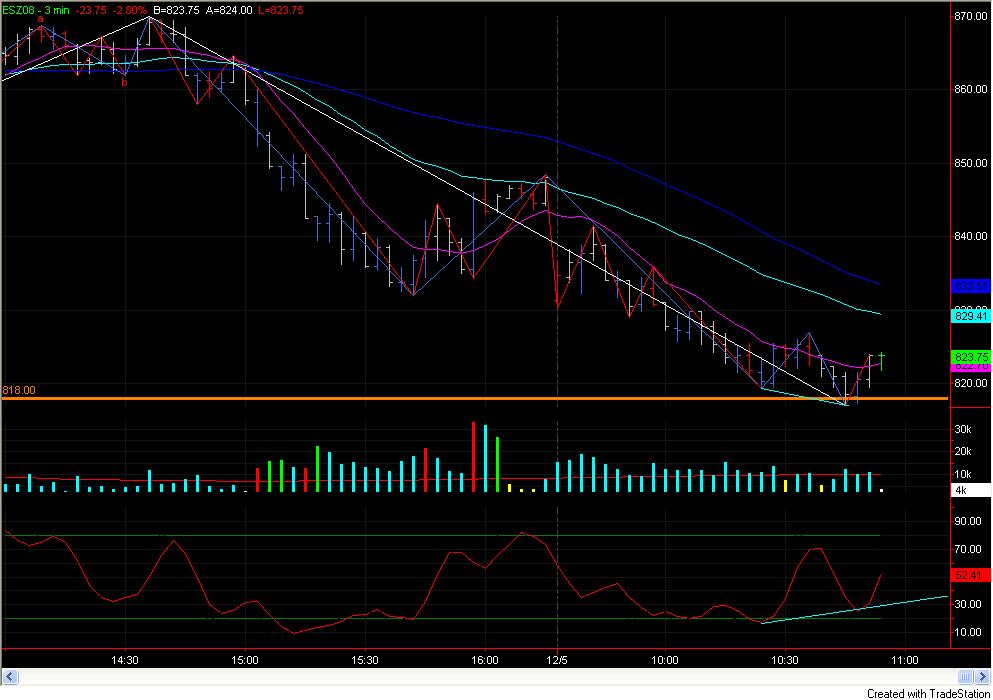 text book rich's ttt sell short day and glad to say , 'i traded it'

thanks rich


I hope all you TTT traders had a good 2014 and I wish you all a better 2015
Richard